Uruguay-based commerce platform operator MercadoLibre (MELI) reported robust results in the first quarter. However, with the stock trading at a premium to its peers, is it worth buying this week? Let's look at its financial metrics' trends…
MercadoLibre, Inc. (MELI) is a Montevideo, Uruguay-based online commerce platform operator in Latin America. The company's automated online platform allows businesses, merchants, and individuals to list merchandise and conduct sales and purchases online. It also operates a financial technology solution platform called Mercado Pago FinTech.
The company experienced growth across its geographic segments in the first quarter (ended March 31, 2023). Its net revenues and net income available to shareholders came in at $3.04 billion and $3.97 per share, topping the consensus estimates by 5.2% and 20%, respectively.
However, its stretched valuation is concerning. Its forward Price/Book multiple of 22.19 is 789.6% higher than the 2.49 industry multiple. In terms of its forward EV/Sales, MELI is trading at 4.82x, 308% higher than the industry average of 1.18x.
Therefore, it could be wise to wait for a better entry point in the stock. Let's look at the trends of MELI's key financial metrics to understand this better.
MercadoLibre, Inc. Financial Review: Examining Fluctuations and Trend Analysis from 2020 to 2023
The trailing-12-month net income of MELI has experienced significant growth and fluctuations over the observed period.
At the start of the observed period on September 30, 2020, net income was at a negative value of -$4.12 million.

A slight improvement was seen by the end of 2020, with net income coming in at -$0.71 million.

In the first quarter of 2021, the company experienced a larger net loss of -$13.61 million, which was slightly reduced to -$1.36 million in the second quarter.

However, a strong recovery was observed in the latter part of 2021, with MELI reporting a positive net income of $78.83 million in September and even higher earnings of $83.3 million in December.

In 2022, this positive trend persisted, with escalating growth rates observed throughout. The net income rose dramatically to $182.32 million in March, $237.12 million in June, and $270.9 million in September, eventually reaching a record level of $482 million in December.

The company's upward trajectory continued into 2023, with the net income further jumping to $618 million by the end of March.
Notably, the most recent data shows a massive increase from negative values to a notable net income of $618 million - representing an impressive rise from the initial figure. The growth rate, calculated from the first value to the last, demonstrates an extraordinary turnaround for MELI.
In summary, MELI's financial performance has seen significant fluctuations over the period, reflecting an initial struggle followed by a prosperous period of consistent growth, culminating in a high net income by the end of the trend.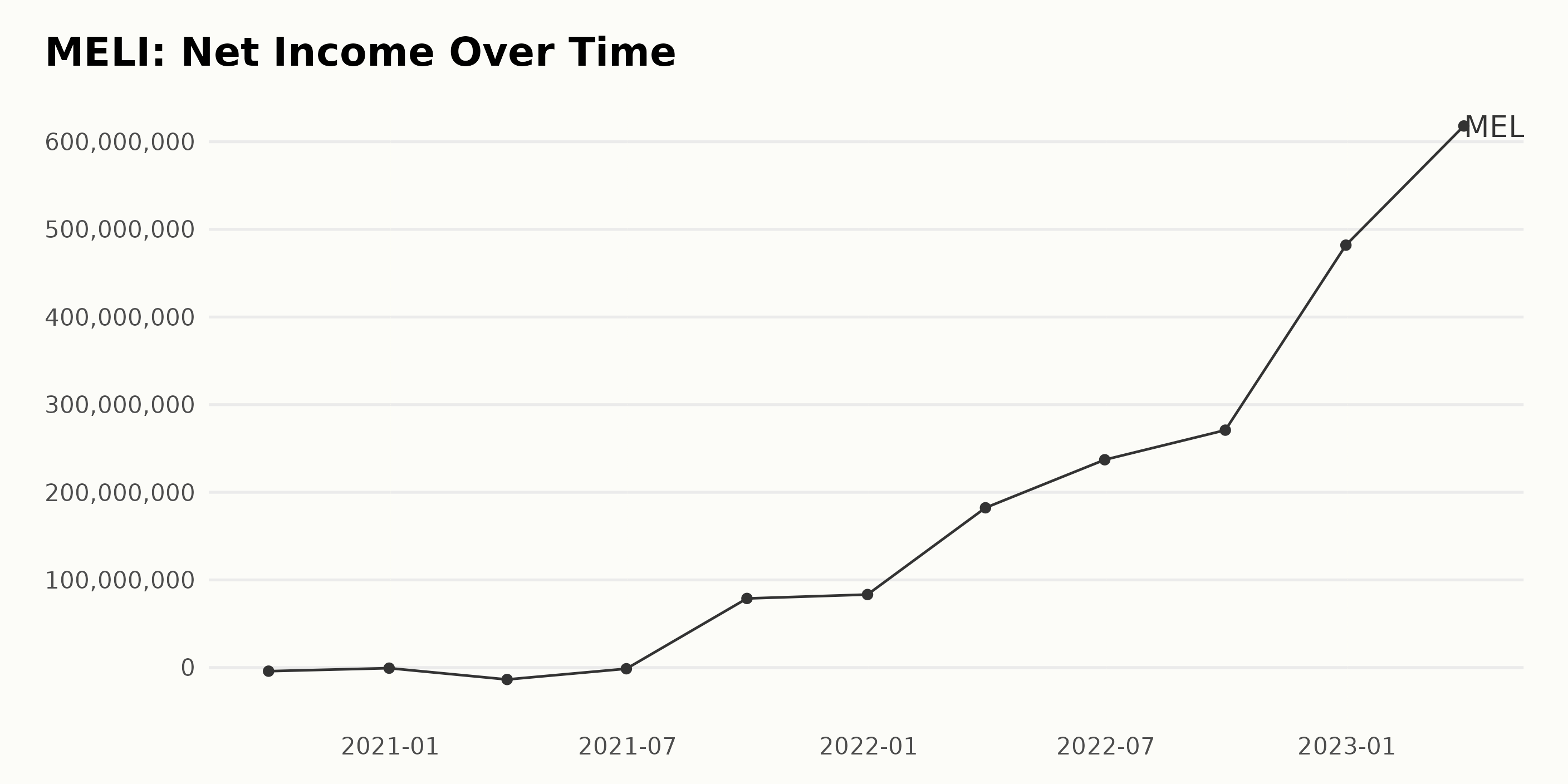 The gross margin of MELI displayed significant fluctuations between September 2020 and March 2023, following an overall upward trend:
On September 30, 2020, the gross margin was at 46%

A decline was observed, with the value dropping to 43% by December 31, 2020, and further down to 42.3% by March 31, 2021

Barely any change was noticed by June 30, 2021, maintaining around 41.9%

Slight growth was noted by September 30, 2021, reaching 42.1%, and increased slightly to 42.5% by the end of the same year.

A consistent increase was recorded throughout 2022, with figures rising to 43.9% by March 31, then 45.5% by June 30, followed by a more substantial surge to 47.2% by September 30, setting a growth pattern that continued till the end of the year where it reached 49.0%

The highest figure, however, was recorded on March 31, 2023, where the gross margin peaked at 49.7%
Noticeably, between the initial recording on September 30, 2020, and the last record on March 31, 2023, there was a growth rate of approximately 3.7 percentage points. This indicates a positive overall trend despite the earlier fluctuations.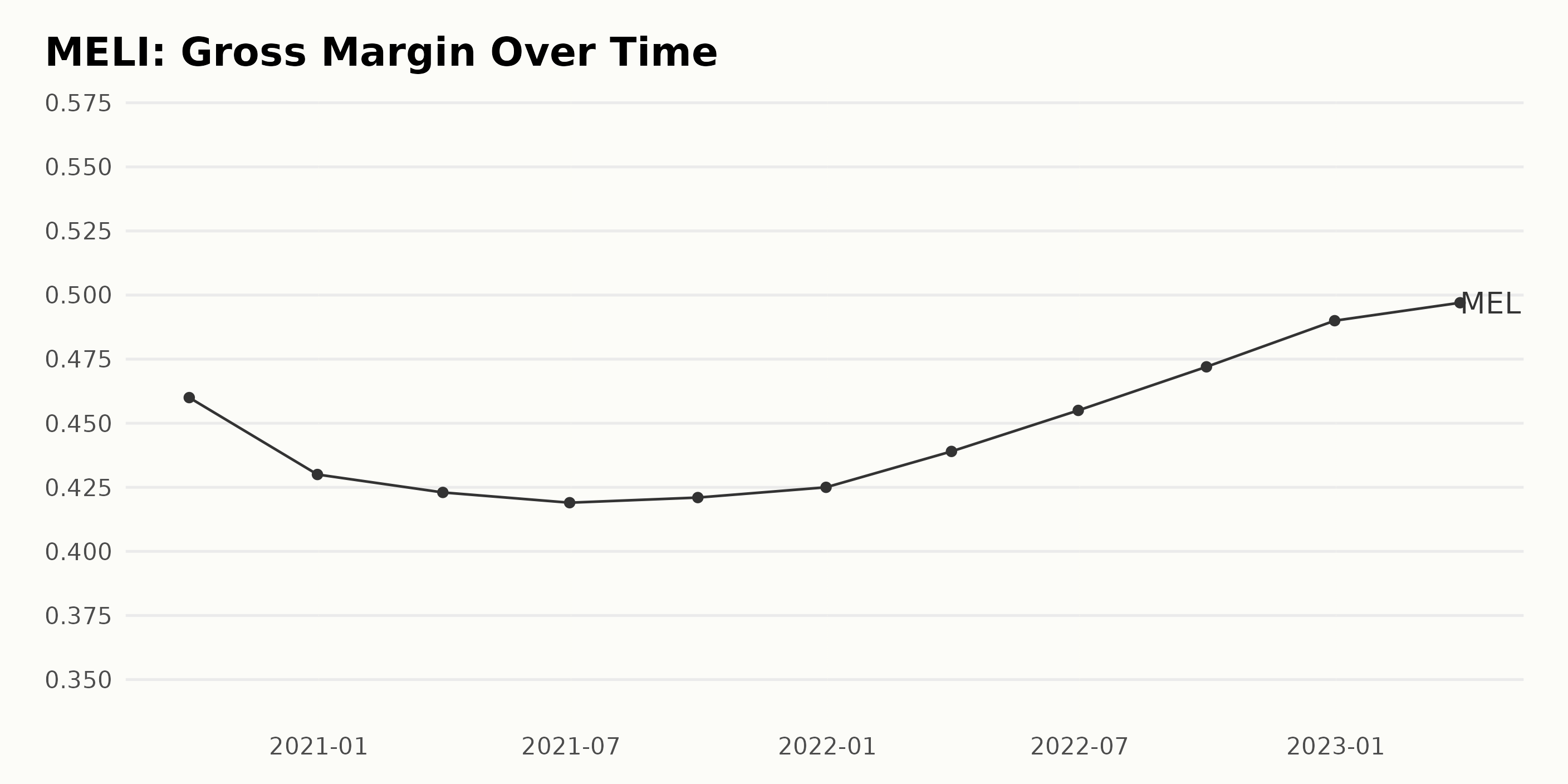 When examining the trend and fluctuations of the current ratio for MELI, several patterns can be discerned:
In September 2020, the current ratio was 1.64, indicating a balance between the company's current assets and short-term liabilities.

By the end of December 2020, the ratio had dropped to 1.47, indicating a slight decline in the firm's short-term financial health.

From the beginning of 2021 until June, there was a steady decrease in MELI's current ratio, reaching 1.18 by June 2021.

The third quarter of 2021 saw a slight uptick to 1.23, which was followed by another rise to 1.40 by the end of 2021.

However, over the course of 2022, the trend was again downward, reducing to 1.28 by the end of December 2022.

The most recent data from March 2023 indicates a slight increase to 1.28.
Generally speaking, there appears to be a fluctuating pattern for MELI's current ratio, with several periods of decrease followed by slight increases. From the first report in September 2020 (1.64) to the latest in March 2023 (1.28), it has demonstrated a negative growth rate of approximately -22%.
This suggests a degree of pressure on the company's ability to meet its short-term obligations. The latest value of 1.28 for March 2023 reflects a minor recovery from the previous low at the end of 2022.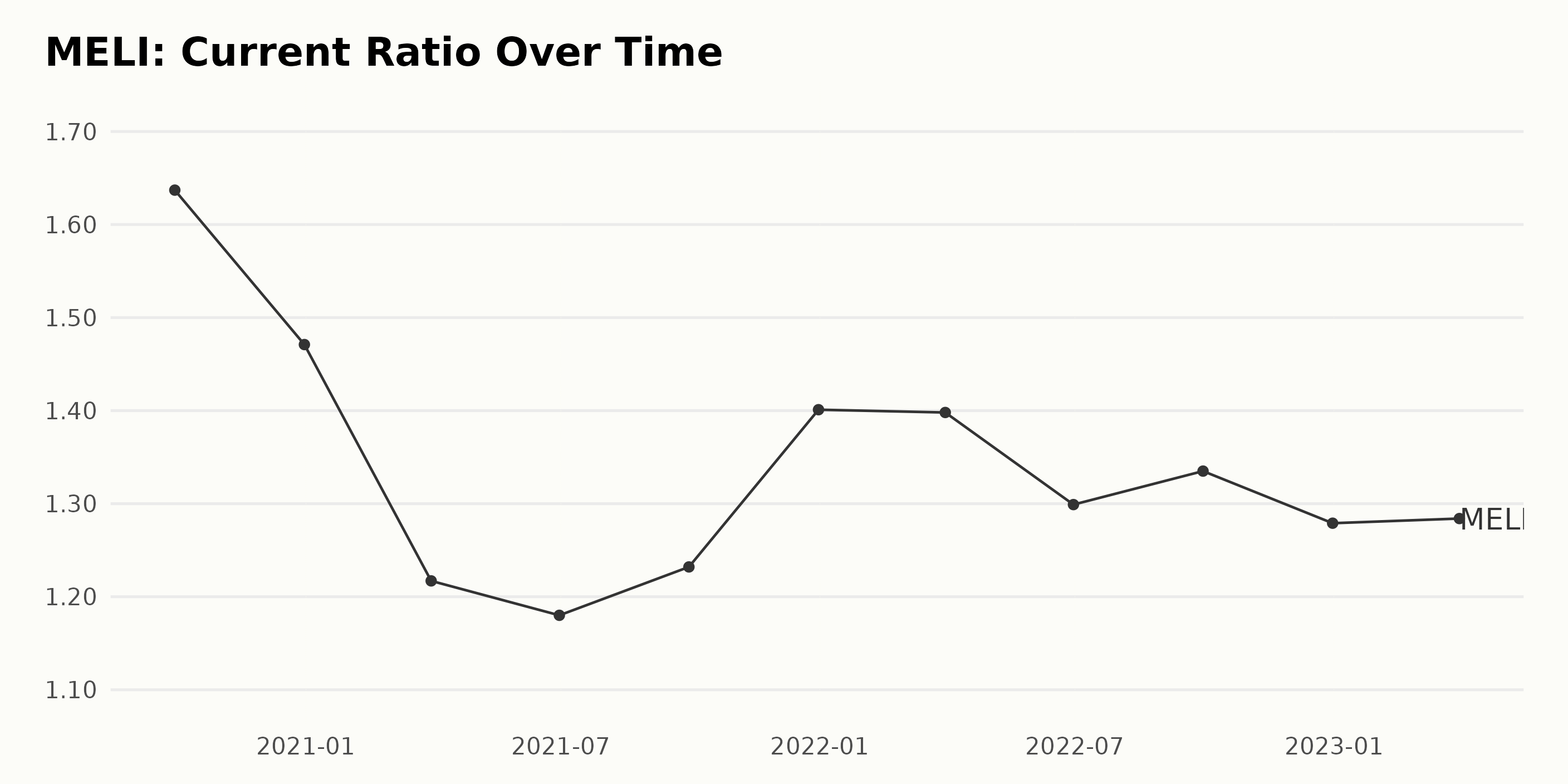 The asset turnover data series for MELI reveals an overall increasing trend, with minor fluctuations over the time period from September 2020 to March 2023.
The asset turnover significantly increased from 0.65 in September 2020 to 1.016 in September 2021.
After this peak, the asset turnover showed a general decreasing trend with slight periods of fluctuations, reaching 0.882 by March 2023.
Notably, for December 2022, MELI reported an asset turnover value of 0.875, which is slightly lower than the peak value.
By the end of the series in March 2023, there is a slight increase to 0.882 compared to December 2022.
Calculated growth rate (from first to last value): An approximate increase of 36% was observed over the time series. This increase in the asset turnover ratio indicates that MELI has gradually improved its ability to generate sales from its assets, despite the later mild decrease. The recent period has shown slight fluctuations but remains relatively stable from 2022 onward.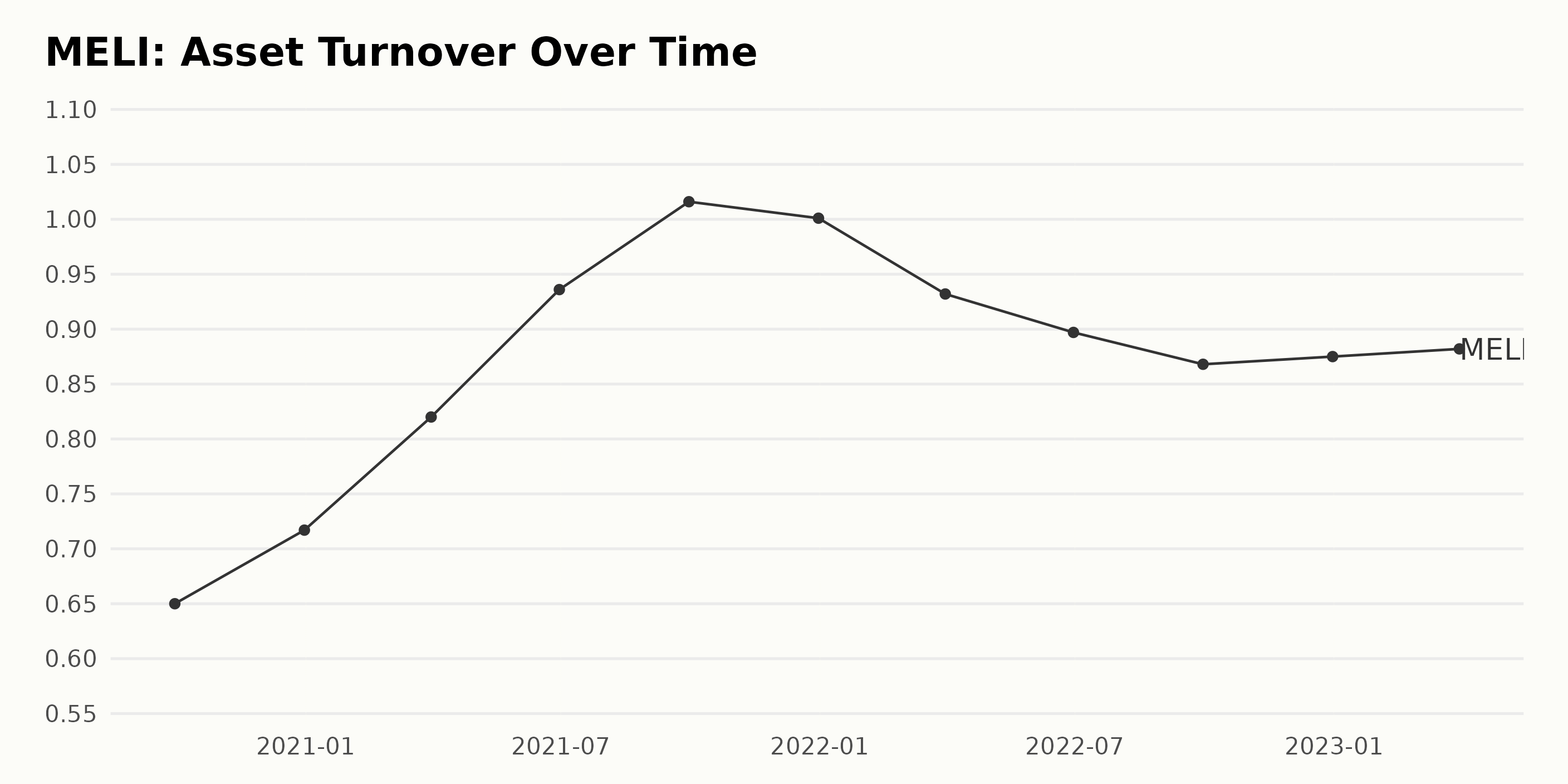 Analyzing MercadoLibre's Share Price: Fluctuations and Growth Trend in 2023
The share price of MELI exhibits several significant fluctuations over the given time period, but an overall upward trend can be noticed.
The share price of MELI generally showed steady growth from January to April 2023 before experiencing some turbulence and dropping slightly from May to July. Despite this, the overall trend within this period suggests a growing strength in the stock's performance. Here is a chart of MELI's price over the past 180 days.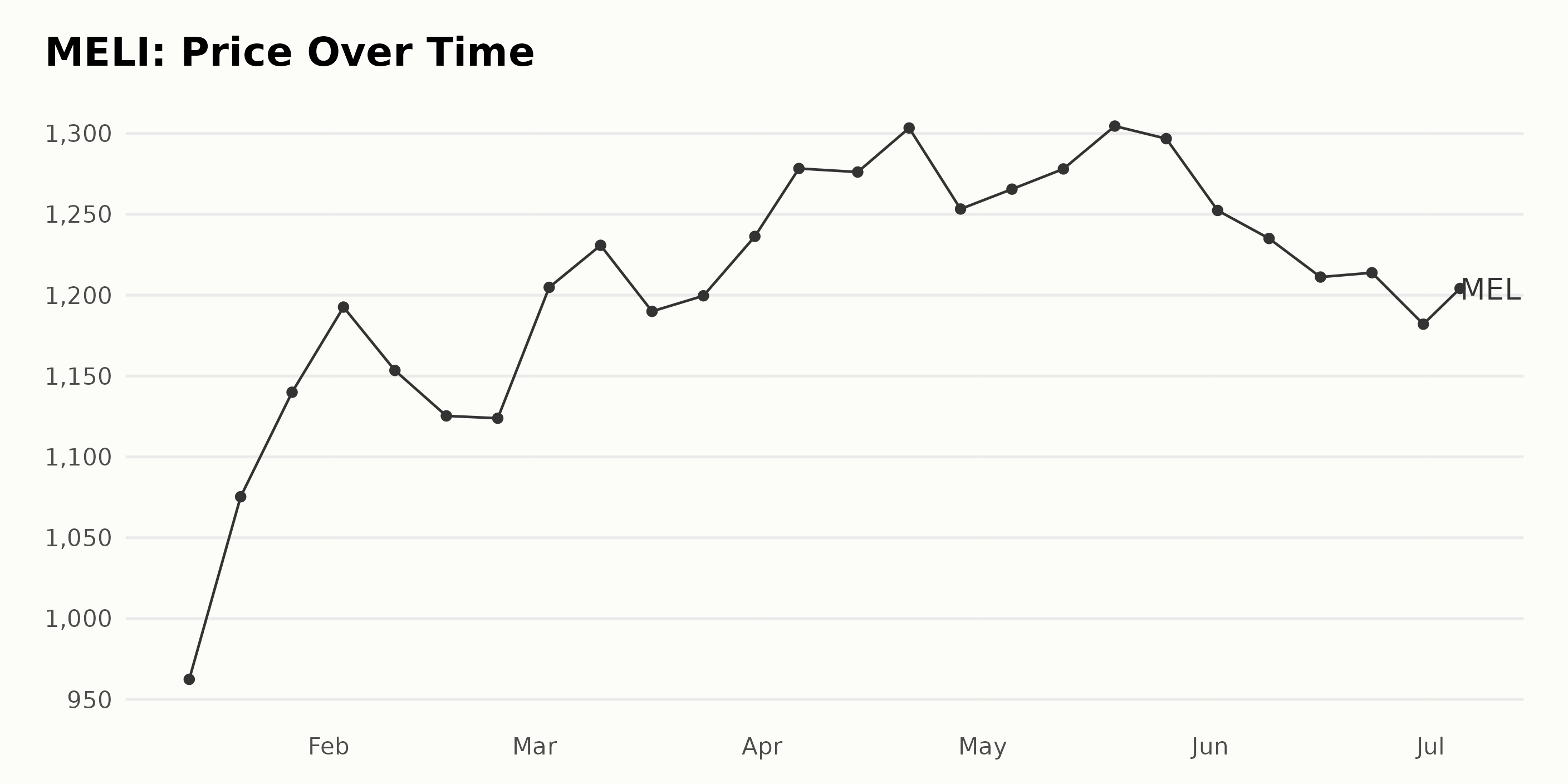 Assessing MercadoLibre's Performance: Quality, Sentiment, and Growth Ratings in 2023
Based on the provided data, MELI's latest overall POWR Ratings grade is C (Neutral) as of July 6, 2023. MELI falls under the Internet category of stocks, which comprises a total of 58 stocks. In terms of its rank within this category, it holds the 15th position, representing a fairly good standing because lower values denote superior ranks.
Here is an outline of the progression of MELI's POWR Ratings grade and rank in its category over time:
January 2023: POWR Grade C with rank ranging from #17 to #19

February 2023: POWR Grade C with rank #19 increasing to #22

March 2023: POWR Grade C with rank decreasing from #18 to #16

April 2023: POWR Grade C with rank alternating between #17 to #15

May 2023: POWR Grade C with rank moving between #17 to #16

June 2023: POWR Grade C with rank fluctuating from #18 to #15

July 2023: POWR Grade C and rank continues to improve at #15
The POWR Ratings for MELI consist of six different dimensions, each measured on a scale from 0 to 100. Though all dimensions are integral in forming a comprehensive view of the company's performance, three are the most noteworthy for their elevated levels - Quality, Sentiment, and Growth. 
Quality:
In January 2023, MELI's Quality score stood at 80.

This dimension preserved its rating at 80 into February.

Marking a steady uptrend, the Quality score jumped to 91 in March and improved slightly by reaching 92 in May, which increased to 93 in June.

Despite a minor decline, the Quality rating remained high in July, settling at 92.
Sentiment:
MELI's sentiment started strongly at the beginning of the year 2023, with a score of 81.

The rating steadily improved to 88 in February and 85 in March.

April saw a minor backslide to 83, but the subsequent months showed impressive upward trends, with scores of 91 in May and 95 in June.

In July, the sentiment rating reduced marginally to 93, maintaining a high level.
Growth:
Arguably the most consistent dimension, MELI's Growth score began at an impressive 99 in January.

This score was maintained until April, demonstrating commendable steadiness.

A minor contraction was observed in May as the growth score dropped to 95 and then to 94 in June.

July marked another slight drop to 93, yet this dimension managed to remain at a relatively high level throughout the period.
Across these three dimensions, clear trends of high ratings combined with continuous improvements were evident in the first half of 2023.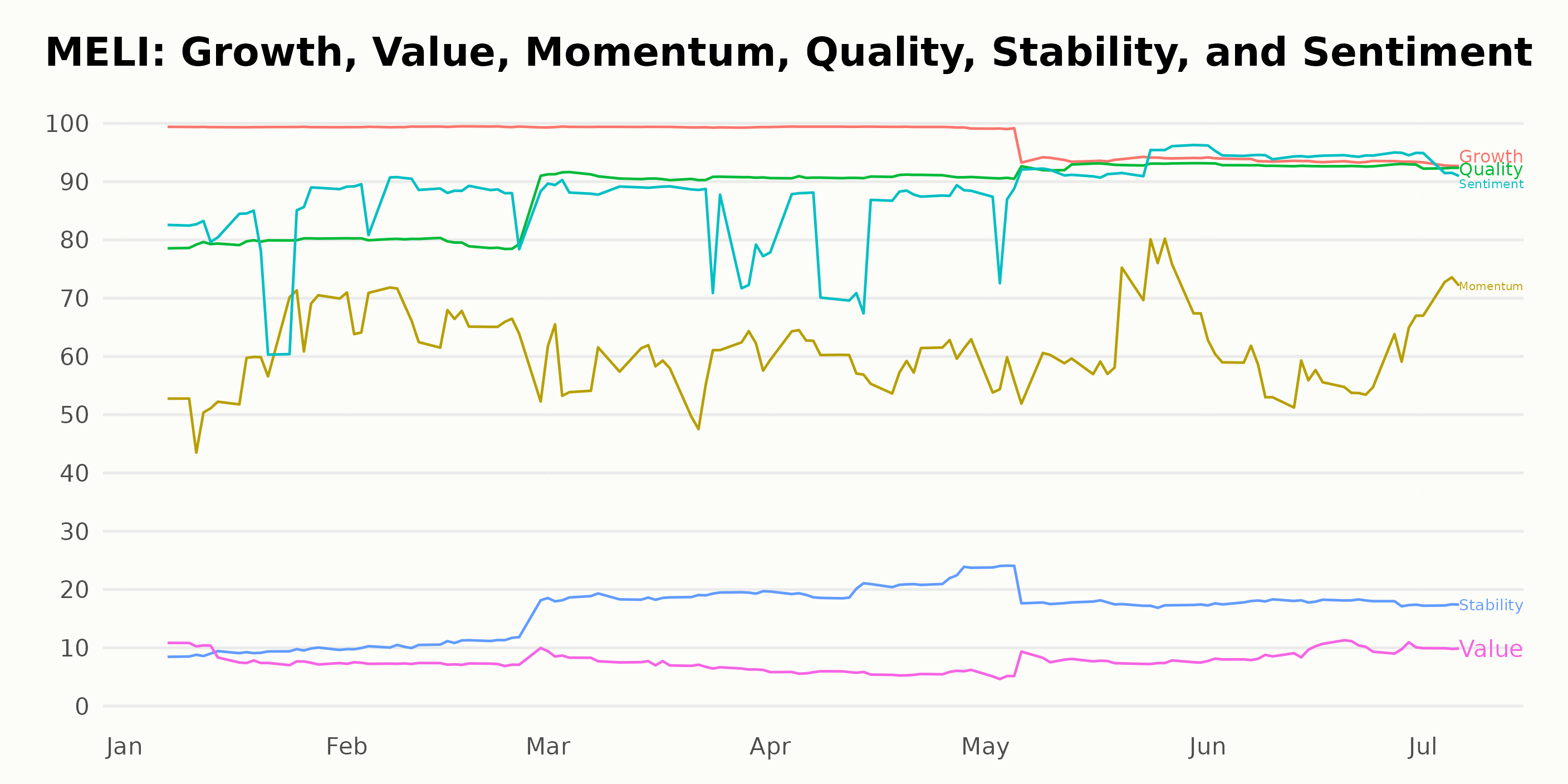 How does MercadoLibre, Inc. (MELI) Stack Up Against its Peers?
Other stocks in the Internet sector that may be worth considering are trivago N.V. (TRVG), Travelzoo (TZOO), and Yelp Inc. (YELP) - they have better POWR Ratings.
What To Do Next?
Get your hands on this special report with 3 low priced companies with tremendous upside potential even in today's volatile markets:
3 Stocks to DOUBLE This Year >
---
MELI shares were trading at $1,168.87 per share on Thursday afternoon, down $78.49 (-6.29%). Year-to-date, MELI has gained 38.13%, versus a 15.91% rise in the benchmark S&P 500 index during the same period.
---
About the Author: Anushka Dutta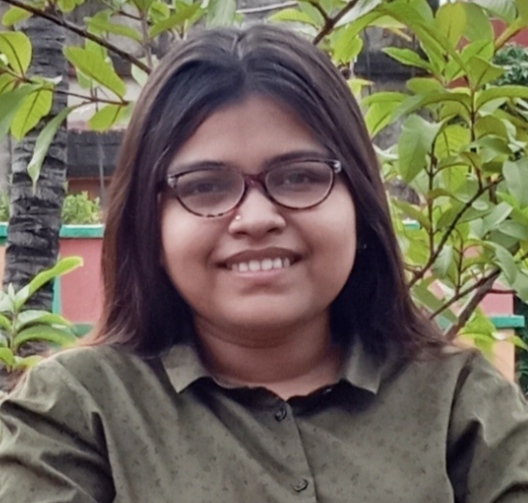 Anushka is an analyst whose interest in understanding the impact of broader economic changes on financial markets motivated her to pursue a career in investment research.
Is MercadoLibre (MELI) Worth Watching This Week?
appeared first on
StockNews.com