Trees 'n' Tails Initiative Dedicated To Planting Two Trees Per RuffRest® Sold

CAMPBELL, Calif. - April 22, 2023 - PRLog -- Timberdog® (www.timberdog.com), makers of RuffRest®, the world's first multifunctional pet bed with 14+ travel features, today announced a partnership with One Tree Planted to aid worldwide reforestation efforts. For every RuffRest sold, Timberdog will plant two trees - one for carbon neutrality and an another to go carbon negative.

"Working with One Tree Planted is a great fit for Timberdog," said Timberdog founder Leena Chitnis. "Sustainability is at the core of our business model and we care a great deal about giving back and helping the environment."

The objectives of this new partnership include:
Empowering customers with sustainable actions and eco-friendly products
Sequestering an average of 22lb/10kg of carbon a year/tree for the first 20 years of each tree's life - helping Timberdog with carbon neutrality
Moving towards B Corp status
Global goals include:
Supporting global reforestation efforts and biodiverse habitats
Being part of a global consortium to bolster clean waterways and air
Helping to create new jobs for social impact
Planting trees is one of the best ways to combat climate change. Trees clean the air we breathe, filter the water we drink, and provide habitat to over 80 percent of the world's terrestrial biodiversity. Trees also provide tremendous social impacts by providing jobs to over 1.6 billion people, empowering women in underdeveloped nations, and supporting communities devastated by environmental damage.
"We all have a role to play in helping the environment, and we admire Timberdog's commitment to planting two trees for every product sold," said One Tree Planted Account Manager, Natalie LaShea. "It's a prime example that pet brands can make positive change for our planet."
The partnership also empowers customers to aid in global reforestation. Along with Timberdog donating $2 per RuffRest sold, customers can also drive change by adding their own donation to One Tree Planted at checkout on timberdog.com. The trees are planted by local partner organizations and community volunteers in areas where there has been deforestation. To learn more about this partnership, please visit
Trees 'n' Tails
.
About Timberdog
Located in Campbell, California, Timberdog® creates exciting and innovative pet items not found anywhere else. To learn more about Timberdog, check out
timberdog.com
.
About One Tree Planted
One Tree Planted is a 501(c)(3) nonprofit on a mission to make it simple for anyone to help the environment by planting trees. Their projects span the globe and are done in partnership with local communities and knowledgeable experts to create an impact for nature, people, and wildlife. Reforestation helps to rebuild forests after fires and floods, provide jobs for social impact, and restore biodiversity. To learn more, visit onetreeplanted.org
Connect to Timberdog:
Facebook
Instagram
YouTube
Media Contact
Mary Devincenzi
mary@steele-alloy.com
408.761.4285
Photos: (Click photo to enlarge)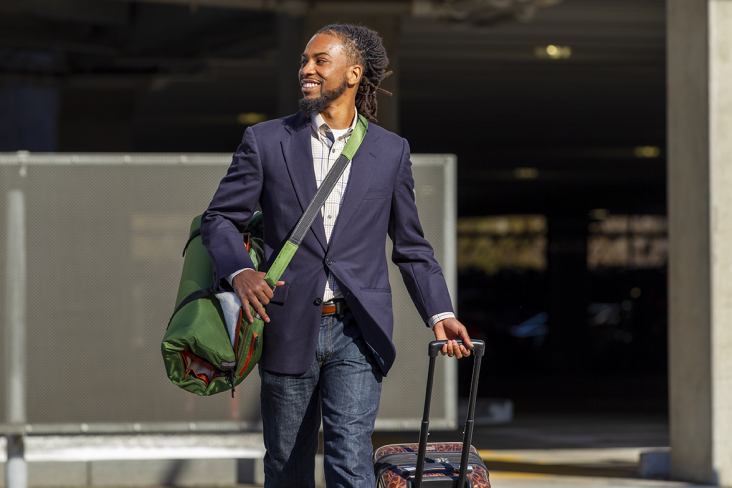 Read Full Story -
Timberdog Partners with One Tree Planted on Earth Day
|
More news from this source
Press release distribution by PRLog