All of Big Tech is rallying at the moment, and all have laid off employees. This article takes a look at why Apple might be the strongest player of the bunch.
The major tech companies -- Apple, Alphabet, Microsoft, and Amazon in particular -- have all initiated layoffs. In this post, we'll compare the financials and recent price action of the companies within Big Tech to see if there are any indications regarding whether or not now is a good time to invest in them -- and which ones in particular, if so. In sum, Apple remains the most financially strong, and its price momentum has been the weakest. Those who trust its underlying financials may find it a compelling buy if a broader bull market is assumed, or a worthwhile relative trade if one wants to ignore the macro picture and trade within Big Tech only.
Revenue: Amazon and Google Clearly Ahead
The revenue of AMZN has grown substantially over the past two years. In December 2020, their revenue was 38.61 billion and in September 2022, it was 502.19 billion - an increase of 31.58 billion or a growth rate of 81%. This growth rate is virtually identical to that of Google's, but with greater stability over the past three years. Moreover, the revenue growth rate is clearly superior to that of its AAPL and MSFT.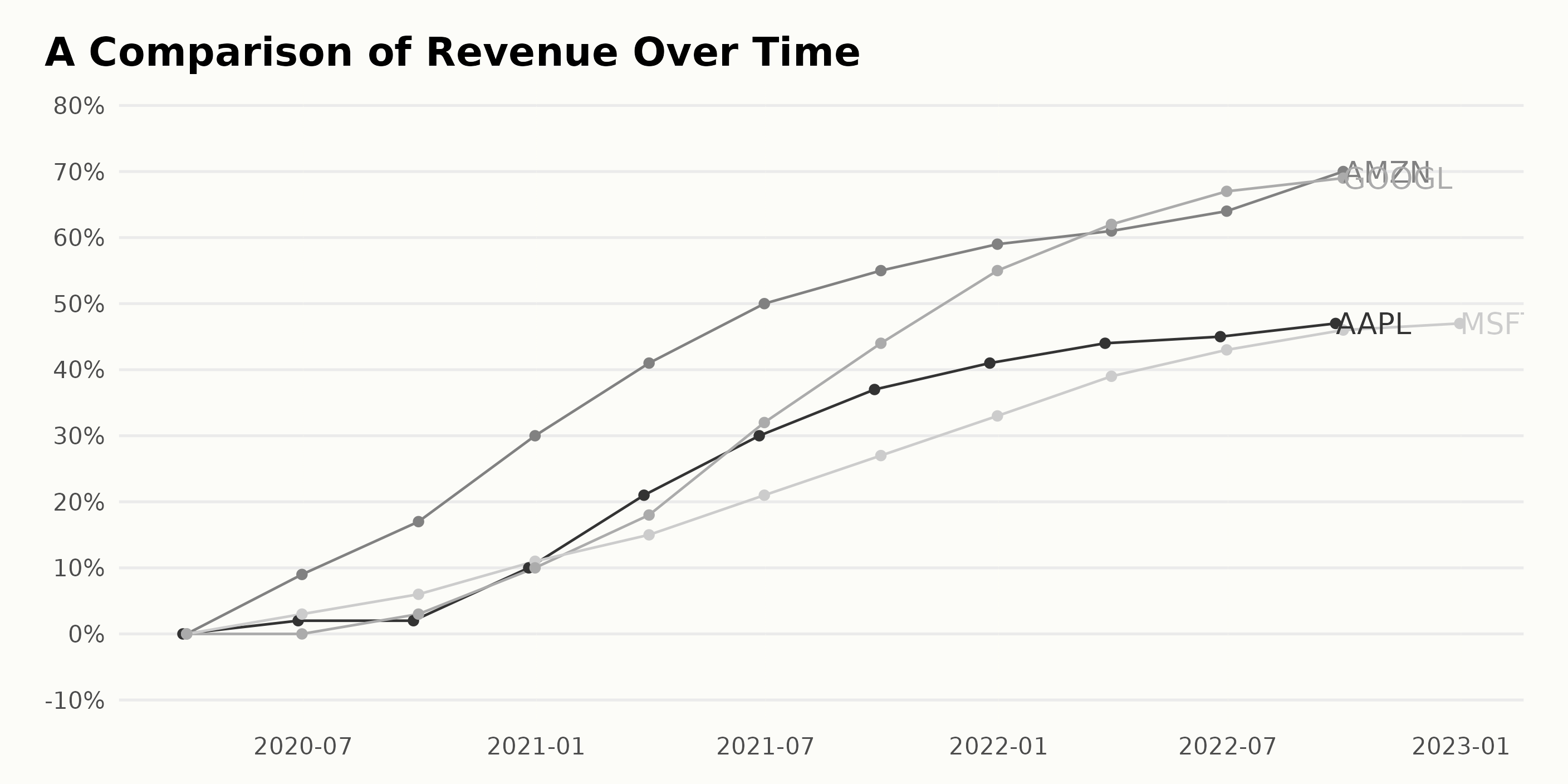 Apple Wins on Gross Margin
The gross margin of AMZN has been gradually increasing over time. Comparing Sept 30th 2020 to Sept 30th 2022, there has been a 3% increase in the gross margin. Comparatively speaking, the gross margin of AAPL has a higher rate of change, with a 4.5% increase between Sept 25th 2020 and Sept 24th 2022. MSFT's increase is slightly higher than that of AMZN, coming in 3.4% between March 31st 2020 and March 31st 2022. And finally, GOOGL's gross margin is shows a 5% increase between March 31st 2020 and March 31st 2022. Ultimately, the clear winner in Big Tech regarding gross margins is Apple, which has seen its gross margin grow substantially since the start of the decade.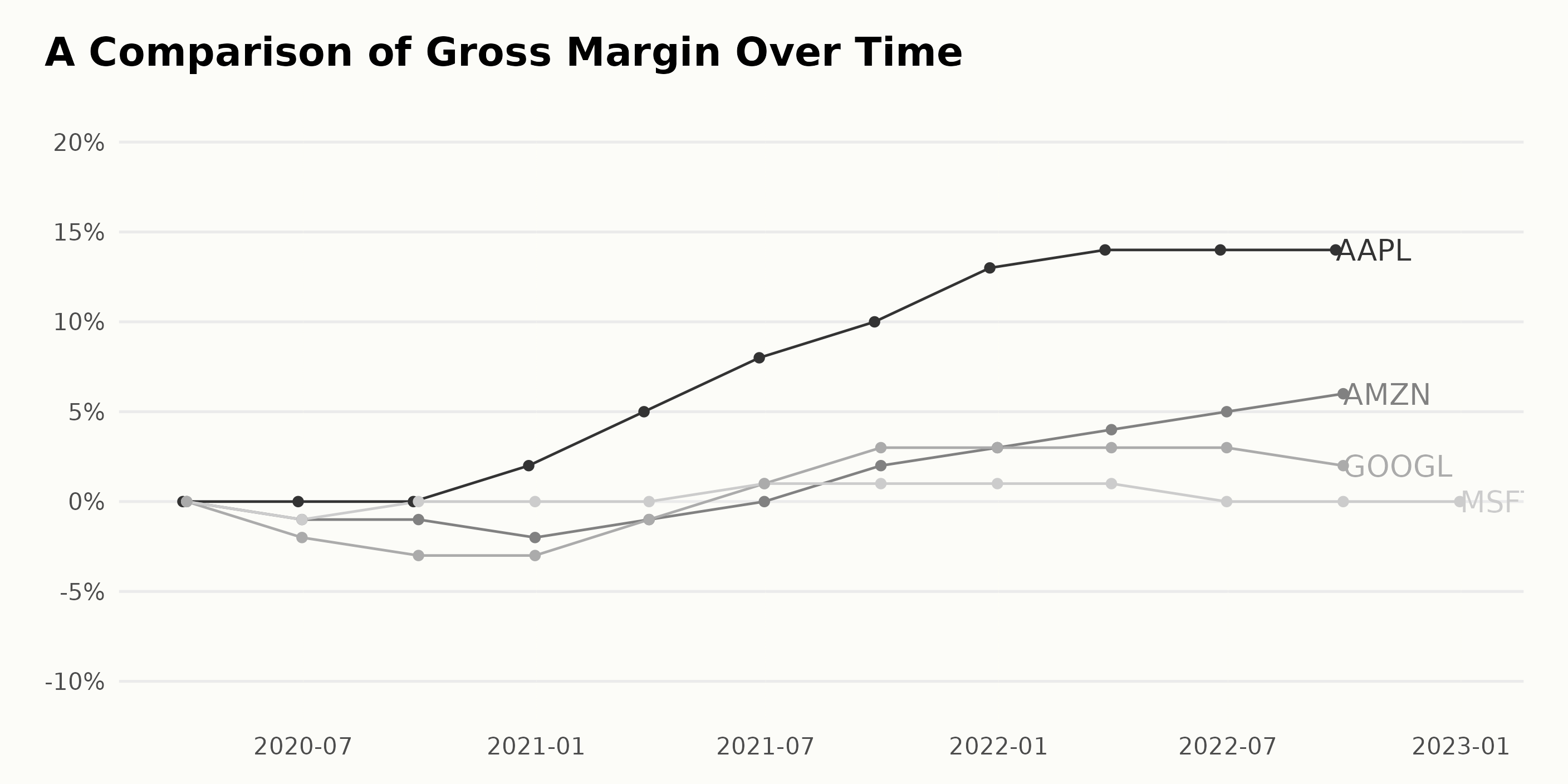 ROIC: Apple Wins Again
Return on Investment Capital (ROIC) is a measure of how efficient the company is at generating returns from capital it deploys for its own initiatives. Here we see a clear diverence, in that Microsoft and Amazon have seen their ROIC decrease, while Apple and Google have seen growth in their ROIC. Amazon in particular has seen a sharp decrease in its ROIC, though this may be indicative of a longer pipeline in which returns on certain initiatives may take a greater amount of time.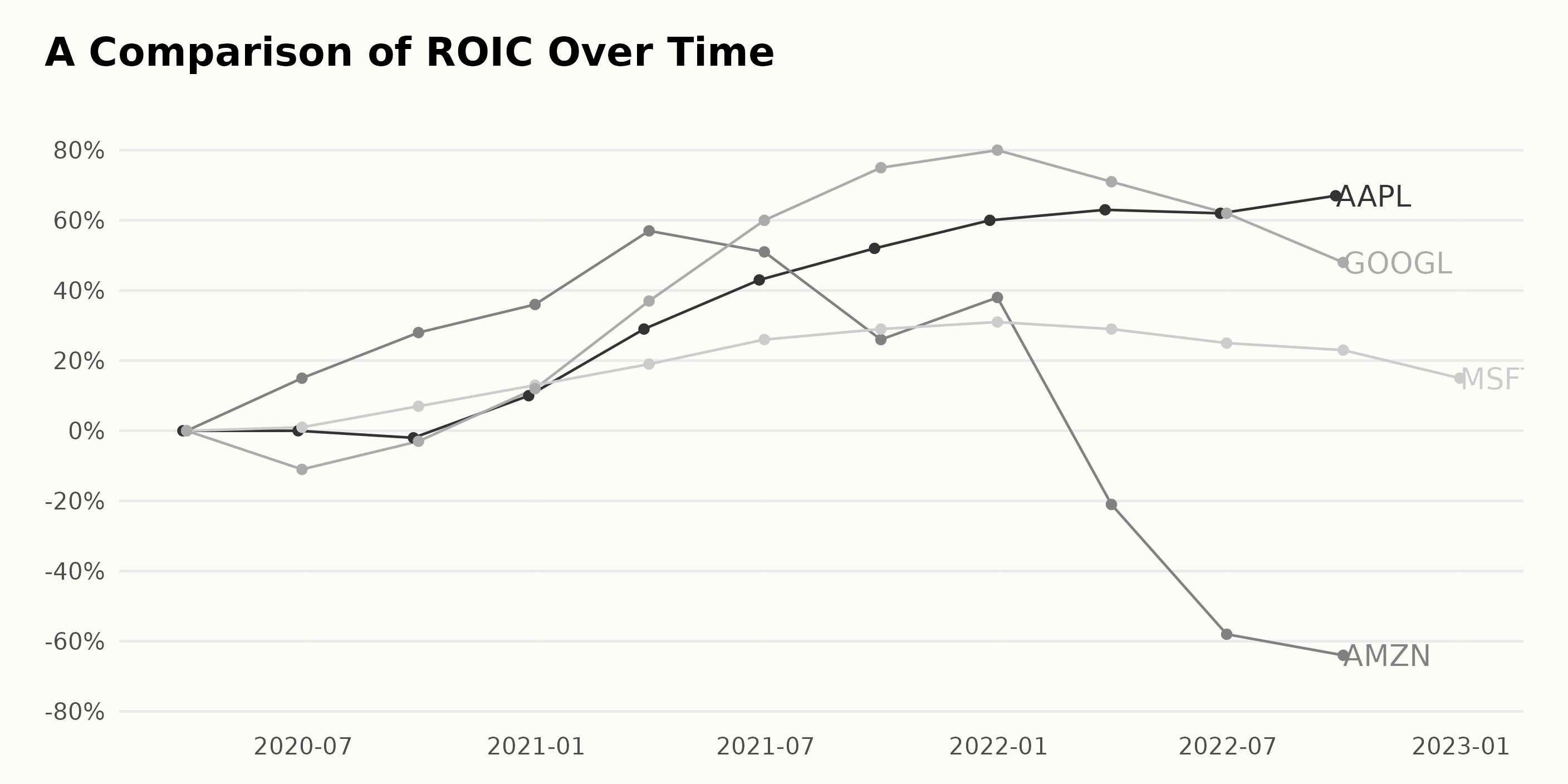 Who Has Price Momentum?
The share price of AAPL has been increasing from November 2022 with 137.36 to February 2023 with 145.11, which is a 5.94% increase. The share price of AMZN has been increasing from November 2022 with 90.11 to February 2023 with 104.41, which is a 15.86% increase. The share price of MSFT has been increasing from around 218.35 in November 2022 to 249.93 in February 2023 -- a 14.85% increase. But GOOGL tops the bunch, with an increase of over 25% over the past 6 months.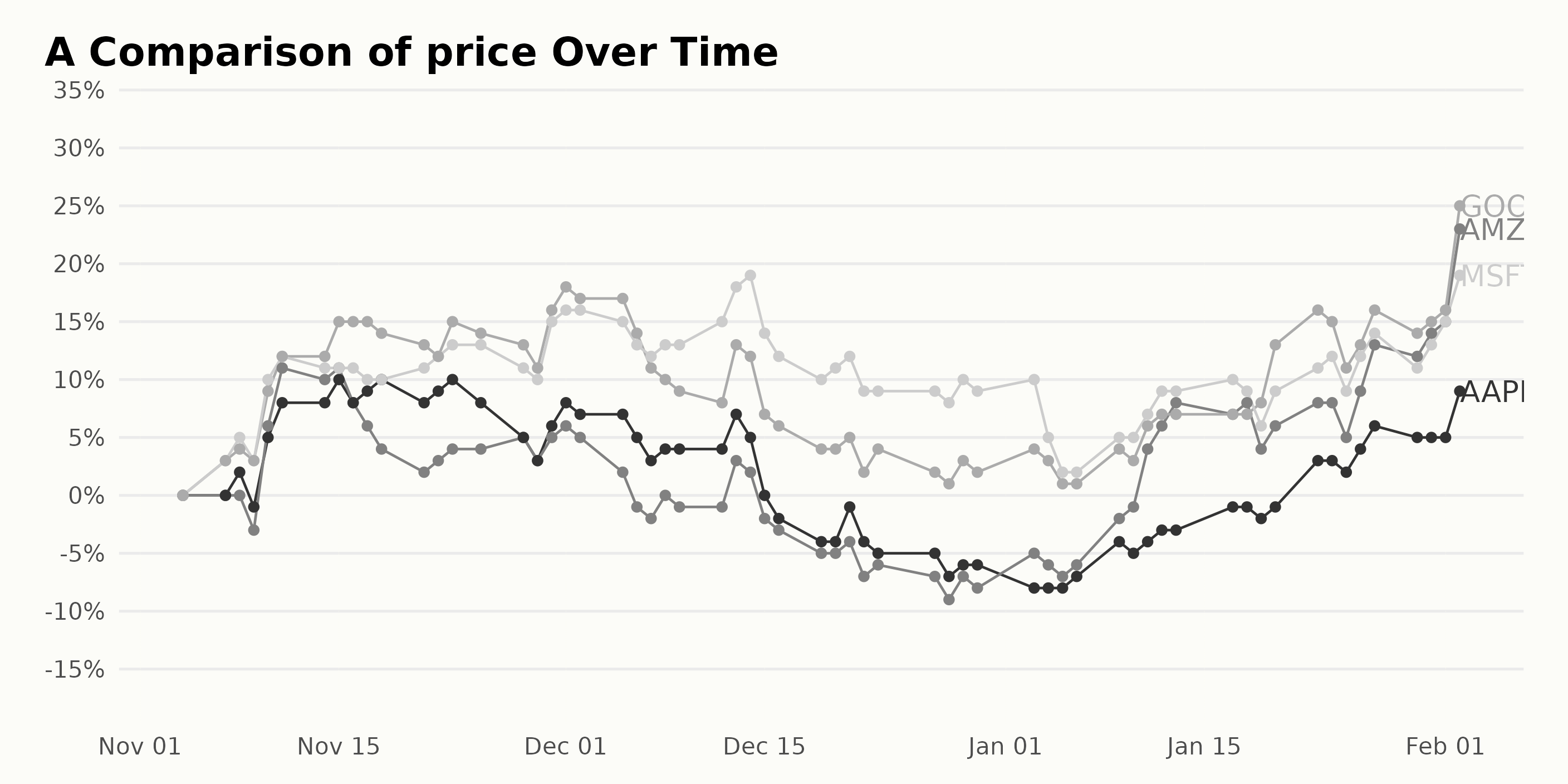 ---
shares were trading at $416.45 per share on Thursday afternoon, up $5.65 (+1.38%). Year-to-date, has gained 8.90%, versus a % rise in the benchmark S&P 500 index during the same period.
---
About the Author: Simit Patel
Simit Patel has 2 decades of investing experience applying a top-down approach starting with macroeconomics followed by price action technical analysis to find more winning trades.
Big Tech Layoffs Continue -- But Apple Looks the Strongest
appeared first on
StockNews.com