A look at the recent news surrounding Amazon, and analysis of its key financial metrics.
Amazon is set to layoff 18,000 workers in its Stores and People, Experience, and Technology divisions, according to a report from MSN. Employees will be contacted about the layoffs beginning on Jan. 18, 2021, and there could be further role reductions in 2023. CEO Andy Jassy has instructed those affected to remain resourceful, inventive and scrappy during this time.
In addition to this news, there has been recent speculation -- entirely unconfirmed -- suggesting that Jeff Bezos could return to Amazon as CEO in 2023. In this article, we'll take a deeper dive into where Amazon stands at the moment.
AMZN Since the Pandemic
Investors in the publicly traded US company, AMZN, have seen their returns increase significantly over the past two years. Revenue has risen from $296.3 billion in 2020 to an expected $502.2 billion in 2022, representing a staggering 70% overall increase. Here is a chart of AMZN's Revenue (in USD) over time.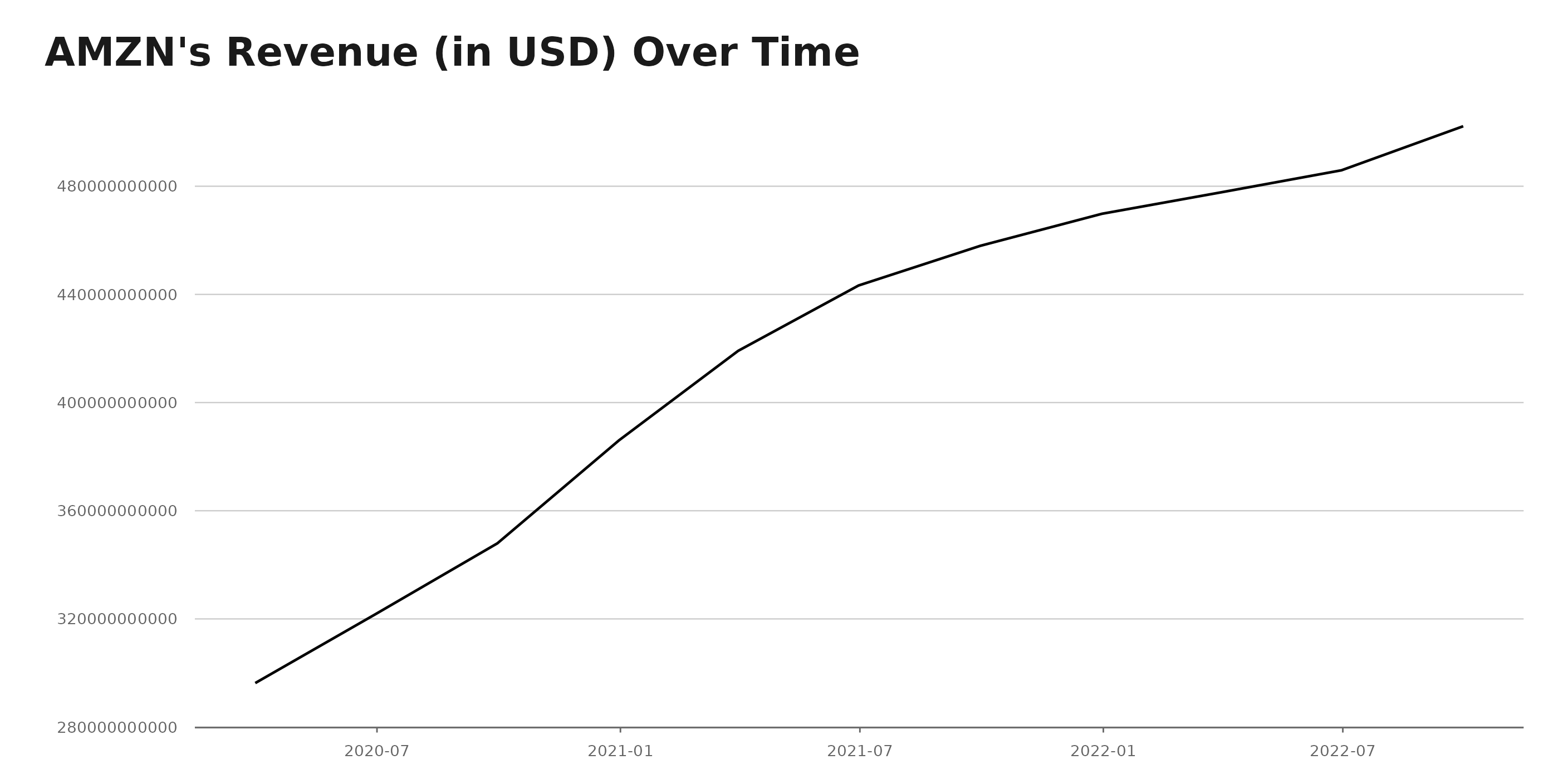 Although revenue grown substantially, the company's Price/Sales Ratio (based on trailing twelve month revenue) has been steadily falling from around 4.93 at the start of 2020 to 2.10 by September 30, 2022. A more than halving of the price/sales ratio is likely an outcome of the increase in rates that has helped bring about a bear market in US stocks. Value investors, though, may see this as an opportunity to buy at a lower multiple.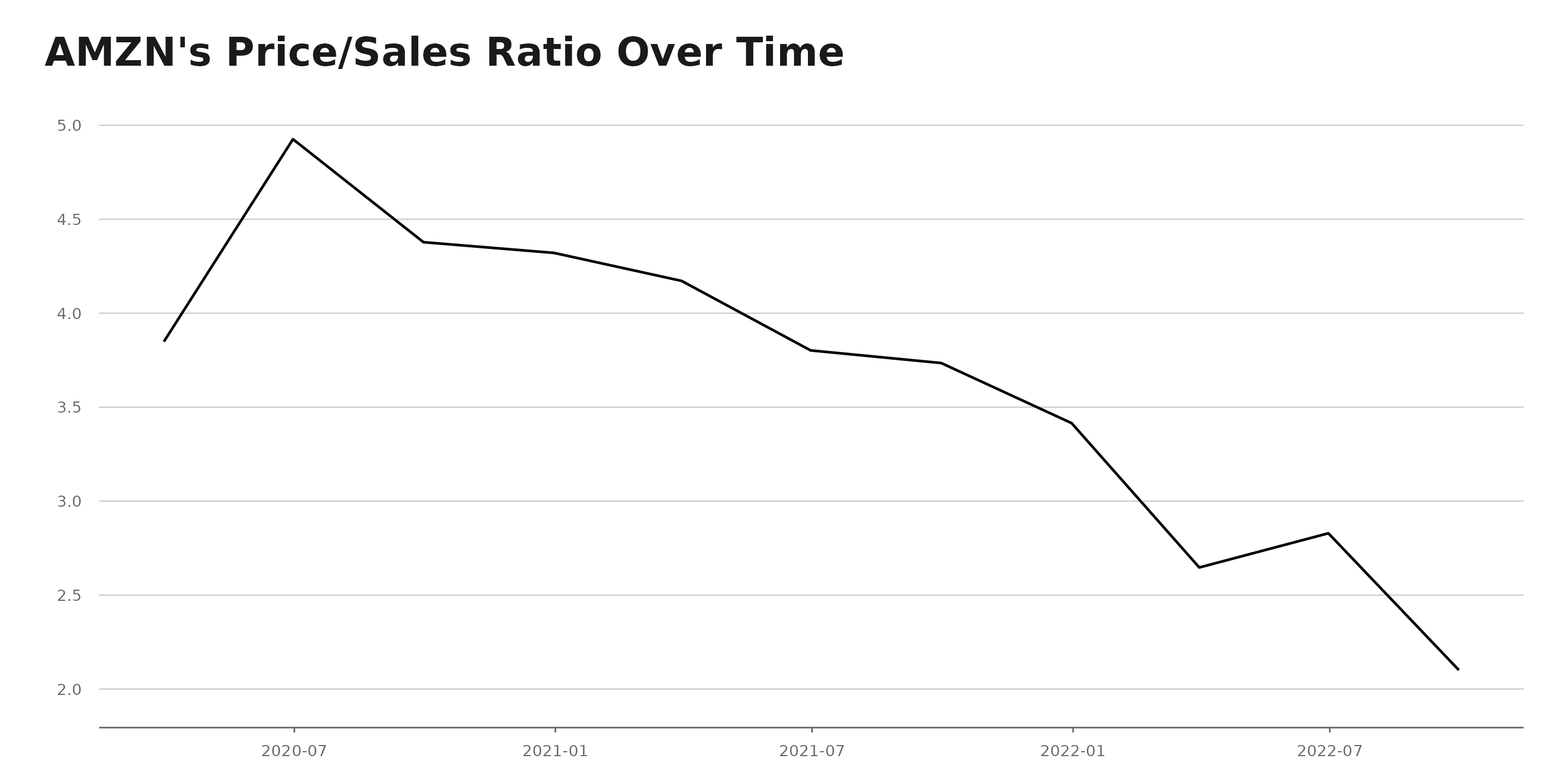 This is especially interesting when comparing with Walmart, the other retail giant. The distribution of the Price/Sales Ratio (PS) of Amazon (AMZN) and Walmart (WMT) show that AMZN had a much higher PS throughout the time period from March 2020 to September 2022. When looking at the growth rate of the PS of both companies, though, we can see that AMZN has decreased while WMT has increased; specifically, in the most recent three month period (June - September 2022) the growth rate of AMZN's PS was -25.73% while WTM's was 11.29%.
What is Momentum Telling Us About AMZN?
The data indicates that AMZN's share price has been decreasing over the the past 90 days, from October 7, 2022 to January 5, 2023. The highest share price was on October 28, 2022 at $115.36 and the lowest share price was on December 16, 2022 at $87.81. The decline in the share price has been decelerating, and there was a slight increase in the share price from December 19, 2022 to December 30, 2022; this suggests the possibility that a short-term bottom may be forming. Here is a chart of AMZN's price over the past 90 days.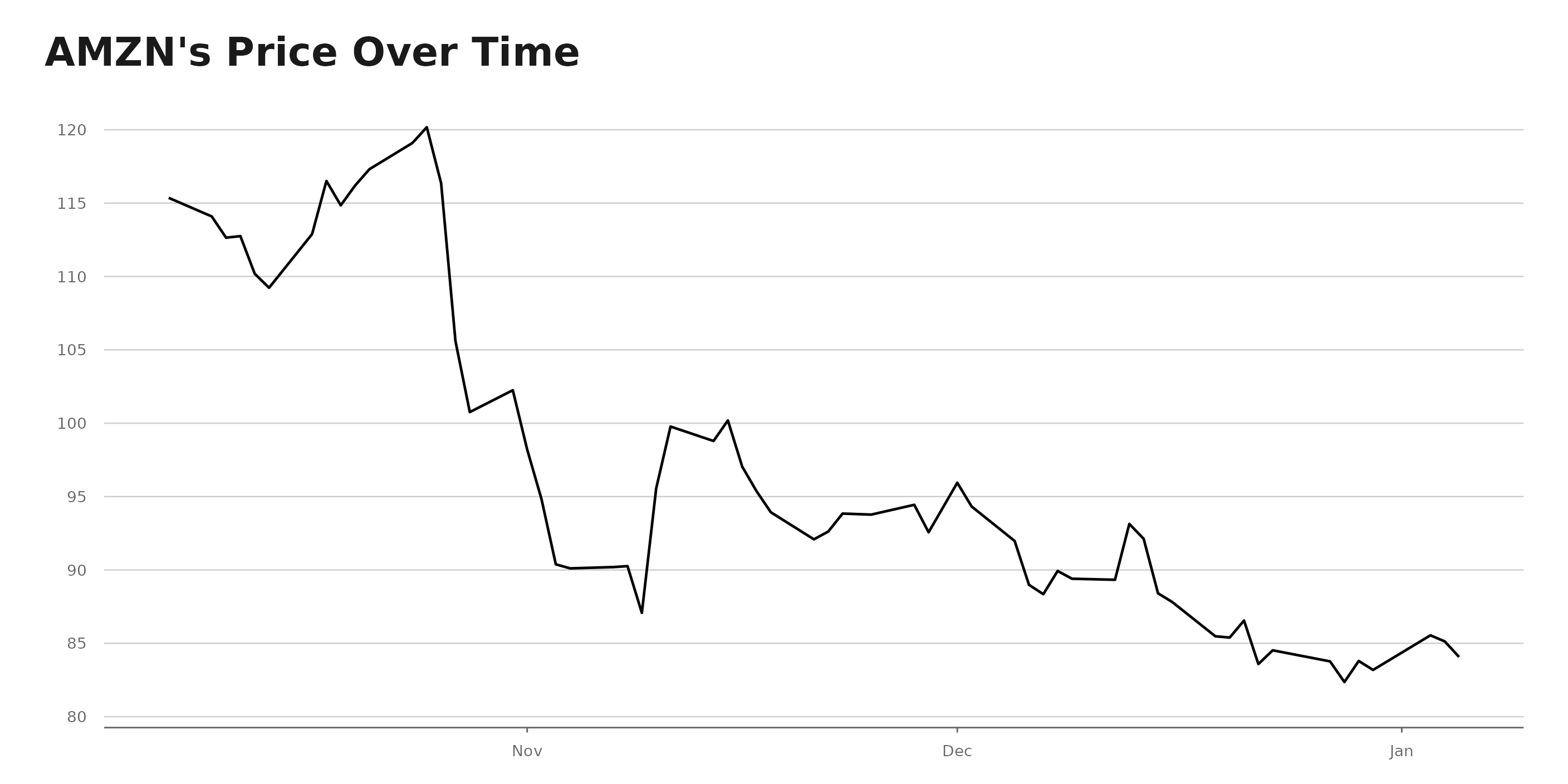 ---
shares were trading at $380.68 per share on Thursday afternoon, down $3.08 (-0.80%). Year-to-date, has declined -0.46%, versus a % rise in the benchmark S&P 500 index during the same period.
---
About the Author: Simit Patel
Simit Patel has 2 decades of investing experience applying a top-down approach starting with macroeconomics followed by price action technical analysis to find more winning trades.
Amazon Announces Layoffs, Internet Speculates of a Bezos Return
appeared first on
StockNews.com