Welcome to Exchange!
November 22, 2022 at 15:13 PM EST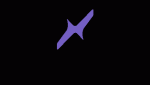 In case you've somehow missed the enthusiasm emanating from our social media handles on LinkedIn and Twitter, we're super excited to be hosting the second annual Exchange conference this coming February 5-8 in Miami Beach, Florida. Event details will come at a steady drip over the next few months at the conference website, ExchangeETF.com, as [...] The post Welcome to Exchange! appeared first on ETF Trends .