Since the events of 2020 working from home has become both more common and more popular. For some families it has worked out beautifully for others they struggle with both the discipline and the challenge of finding a peaceful place within the home to work.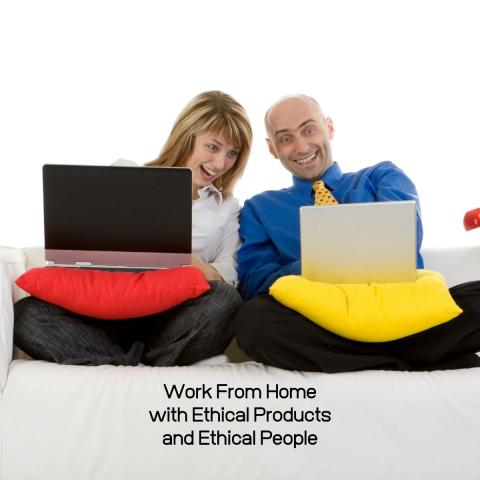 Southport, Australia - May 8, 2021 /PressCable/ —
Although many people have been able to work from home within their current profession, for others it has been a challenge, having to find different types of employment and often having to learn something entirely new as well as developing a new mindset to match this new challenge.
One of the most popular types of work that people are trying from their home offices, or kitchen tables, is online marketing. This can take many forms but one of the most popular is to become an Affiliate Marketer.
A description of what an affiliate marketer does, is provided in a blog by BigCommerce.
"Affiliate marketing is the process by which an affiliate earns a commission for marketing another person's or company's products. The affiliate simply searches for a product they enjoy, then promotes that product and earns a piece of the profit from each sale they make. The sales are tracked via affiliate links from one website to another."
One such opportunity is offered by a new Australian company, Blubae. They are offering affiliates from all over the world the opportunity to participate in their BizEzy program that markets Blubae products. Initially the market is for sales to Australians and New Zealanders. However with the affiliate system this does not mean affiliates have to live in Australia or New Zealand, this can be done from anywhere in the world.
To find out more about the Blubae BizEzy watch this short video: https://youtu.be/3ebaYvdNeRc
Blubae are very proud of their company which is Australian owned and the products are all Australian Made from 100% natural ingredients. There is a wide range of products available including cleaning products along with a spray that kills mould. There is also a baby sanitising spray that can be used on both the baby's skin and surrounding areas, a fruit and vegetable spray that prolongs the life of produce, and a botanical spray that extends the life of cut flowers. Pets haven't been forgotten, they produce a Revitalise spray to help protect the animals skin and also kills odours.
To find out the secret behind the Blubae products go to: https://shop.blubae.com/?afmc=23
Blubae products are made using HOCl (Hypochlorous acid) which is one of the world's oldest natural disinfectants and is naturally produced by our bodies to fight infection. One of the most popular products is the Hand Sanitiser, which is alcohol free, kills 99.9% of germs and is kind to the skin.
Blubae's HOCl products kill 99.9% of germs and are alcohol free. Their certifications do vary slightly by product but they cover certifications for Non Toxic, Allergy Free, Cruelty Free, MadeSafe, Vegan Friendly, Halal, Australian Made & Owned.
If working from home is something that appeals and there is a passion for ethical, healthy, safe, effective products then Blubae BizEzy is something that is worth exploring.
Contact Info:
Name: Kim Timmerman
Email: Send Email
Organization: Blubae
Address: 127 Olympic Circuit, Southport, Queensland 4215, Australia
Website: https://shop.blubae.com/
Source: PressCable
Release ID: 89011291