Can ESG Continue to Build off an Impressive 2019?
January 31, 2020 at 11:11 AM EST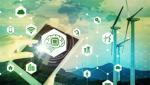 Environmental, social and governance (ESG) has become a force in the investment arena as it continues to experience exponential growth as shown in 2019 via the FTSE US All Cap Choice index, which is part of the FTSE Global Choice Index Series. The index rose 33.5% last year to yield a 31.3% return....