John A. Evans, Sr., Founder and President, Brings MoonBeam Land Company, Inc. to Market Backed by His Extensive Experience in Florida Land Sales
OVIEDO, Fla., February 1, 2023 (Newswire.com) - MoonBeam Land Company, Inc., led by founder and President John A. Evans, Sr., announces entry into the real estate market as Florida's premier Agri-Real Estate and Commercial Land Sales Brokerage. Bringing 13+ years experience, Evans seeks to provide brokerage, land investment and advisory services to clientele seeking to buy or sell land in the Sunshine State. 
Evans is a seventh-generation Floridian, with family roots in land stewardship dating back more than 200 years. His generational pedigree in the agricultural and land industries positions him as a preferred land sales expert in the state of Florida.
MoonBeam Land Company, Inc. offers the following services: 
Agri-Real Estate: Farms, Ranches, Groves, Hunting Land, Production Agricultural Land, Natural Resources, Conservation Easements/Mitigation Banking, Recreational Land, and Trophy Properties/Retreats for high-net-worth individuals 
Commercial Land Sales: Working with national, regional and local homebuilders, multifamily developers and commercial land buyers and sellers, MoonBeam Land Company, Inc. negotiates transitional land into progressive growth opportunities.
Investment and Advisory: Professional and trustworthy advisory services are at the core of MoonBeam Land Company, Inc., providing expert property assessment and analysis, site selection projects, and much more.
John A. Evans, Sr. has a track record of sales on more than $430 million in transactional volume on 62,000+ acres of land. Evans is a proud outdoorsman, hunter, and steward of Florida. "I grew up on about 200 acres, with access to many thousands more acres in and around Central Florida," says Evans. "I think by being a land broker, I can deliver those opportunities to many people — that they get to share in the same richness of Florida land ownership that my family and I have enjoyed for generations."

MoonBeam Land Company, Inc. has launched its new website where you can find their current properties for sale. In addition, you can join their social community by following the company on Facebook, LinkedIn, and YouTube.

Rooted in seven generations of rich Floridian heritage, MoonBeam Land Company, Inc. was founded in 2022 and is the premier brokerage for Florida Agri-Real Estate and Commercial Land sales. The company's elite clientele is met with the expert knowledge of John A. Evans, Sr., Licensed Real Estate Broker. Evans' market experience spans 13 years, yielding more than $430 million in transactional volume on +62,000 acres of land sales throughout the state. MoonBeam Land Company, Inc. has a thorough understanding and passion for Florida land. For more information, visit www.moonbeamlandco.com.

Contact Information:
John Evans
President and Founder
john@moonbeamlandco.com
407-947-3335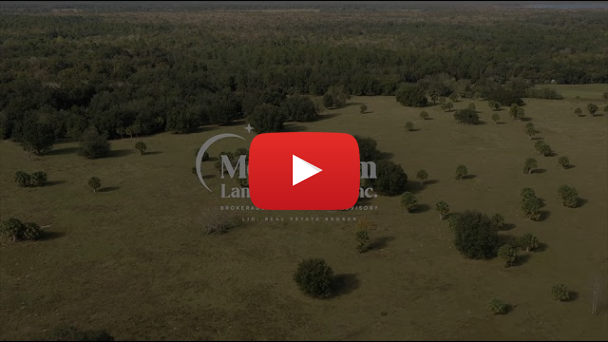 Original Source: Florida Real Estate Executive Founds New Company, MoonBeam Land Company, Inc., Entering Market as Florida's Premier Land Brokerage, Investment and Advisory Firm