Newswire and ACCESSWIRE, two industry leaders, are coming together to reinvigorate press release distribution for companies of all sizes and industries, public and private.
RALEIGH, N.C., January 30, 2023 (Newswire.com) - Newswire, an industry leader in press release distribution services and media technology, announced in November 2022 that it was acquired by ACCESSWIRE, a newswire service standout that provides regional, national and global news to thousands of clients worldwide.
By bringing Newswire and ACCESSWIRE together, the companies are able to seamlessly blend their respective services and nearly 40 years of combined experience to help companies distribute the right message to the right audience at the right time.
"We've built and continue to build great technologies for our customers by listening and learning what their needs are," said Brian Balbirnie, Chief Executive Officer at ACCESSWIRE. "With the goal of scaling our business, joining forces with Newswire was exactly what we needed to do to disrupt the industry in the best way possible."
Now, Newswire's focus on press release distribution and corporate communications and ACCESSWIRE's focus on C-suite executives and investor relations are available to customers under one roof. These services include:
Press release distribution
Media Advantage Platform
Media databases
Media monitoring
Investor Relations websites
Webcasting
Newsrooms
"Now, more than ever, it's important for companies to tell their stories to improve search engine optimization, amplify brand and product messaging, and not only survive in the current digital landscape but stand out," Balbirnie added. "We're excited and confident that the integration of ACCESSWIRE and Newswire is the catalyst for companies everywhere to realize their greatest potential."

To learn more about our product solutions, visit www.newswire.com and www.accesswire.com.

About Newswire

Newswire is a media technology company that provides its clients the Media Advantage Platform consisting of press release distribution, media databases, media monitoring, and newsrooms that power the Media Advantage: greater brand awareness through earned media, increased online visibility through greater SEO recognition, and more sales inquiries through targeted digital marketing campaigns.

Through its disruptive Media Advantage Platform, relentless commitment to customer satisfaction, and passion for customer performance, Newswire is automating media and marketing communications for large and small businesses seeking to deliver the right message to the right audience at the right time for the right purpose.

To learn more about Newswire and its Media Advantage Platform, visit Newswire.com and discover why our customers have named us #1 for Customer Satisfaction and Ease of Use for four years in a row.

For more information, visit http://www.newswire.com.

Newswire is a wholly owned subsidiary of Issuer Direct, a leading communications and compliance company, providing solutions for both Public Relations and Investor Relations Professionals. For more information, please visit https://www.issuerdirect.com.

Contact Information:
Charlie Terenzio
Chief Marketing Officer
charlie@newswire.com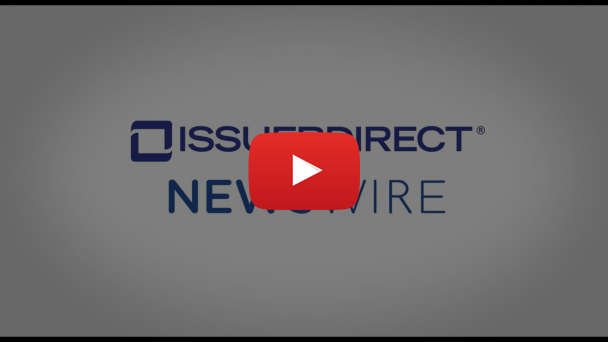 Original Source: Newswire and ACCESSWIRE Combine Strengths and Experience to Revolutionize Press Release Distribution