--News Direct--
Introducing the first access to the metaverse through the TV screen
One click—and you're in the metaverse. Something that would've sounded like a science-fiction plot now becomes the reality. The company standing behind it is Gazer Electronics. Its novel development, the METASMART TV, allows easy and swift access to the metaverse. Imagine: you can now download NFTs to the TV screen and enjoy modern art in the comfort of your home. Quite a digital revolution.
Being the first company to introduce the metaverse through the TV screen, Gazer provides all the necessary technologies to enhance this experience.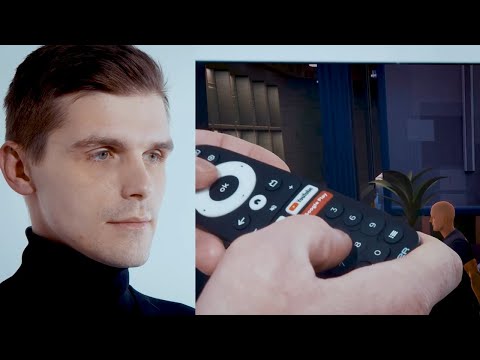 With cloud technology and streaming possibilities, connection to the metaverse is quick, and the visuals are high-quality. A unique Multiverse Screen guarantees brightness and contrast for years of daily use. No lagging: neither when watching the content, nor when surfing in the digital world. A special Multicontrol Remote is designed to be turned into a gamepad. You can easily switch from Netflix to Decentraland.
NFTs are 'delivered' to the screen with the help of OpenSea, an official partner of Gazer. You can buy any digital artwork of your choice via TV, putting it on the wall within seconds. The ScreenSaver feature allows adding your favorite NFTs and showcasing them in slideshow mode. Looking at art has never been that easy.
As Gartner predicts, 25% of people will spend 1 hour a day in the metaverse by 2026. Gazer has an ambitious goal to make this number much bigger, introducing meta-technologies to every house. Seems like the company will succeed: the price of METASMART TV is affordable.
People's needs are at the core of Gazer's digital solutions; that's why METASMART TV represents a new user-oriented generation of smart TVs, with access to the virtual worlds. All you need to do is turn on the TV, launch the app, and there you are—right in the metaverse. As easy as that.
As the world shifts to digital reality, interest in the metaverse is rapidly increasing all over the world. According to the industry market report, 52% of global Internet users already join the metaverse for work; 48% use it for art and entertainment purposes. Soon, students will be able to attend university lectures through the metaverse—quite an upgrade of scholar Zoom meetings; online shopping is set to become more practical, with an introduction of virtual try-on; not to mention that you can go for digital clothing instead of physical. The metaverse is here: you can see it on your screen if it's made by Gazer.
Ready to experience it? Visit gazer.com for full details.
This article was originally published on Benzinga here.
Gazer is a brand that creates new-generation electronics on the principles of co-creation and human-centric approach: to make together with people and for people. Client-oriented digital solutions are meant to improve user experience with new-generation home and car appliances. Continual improvement, innovation, unrelenting attention to detail and collaboration in product development allow the company to make gadgets just as the customer wants them.
This post contains sponsored advertising content. This content is for informational purposes only and not intended to be investing advice.
Contact Details
Elena Zubarewa
Company Website
View source version on newsdirect.com: https://newsdirect.com/news/you-can-now-join-the-metaverse-via-tv-meet-metasmart-tv-by-gazer-638685489