Safeguarding the future, simplified Postnuptial Agreement templates provide couples clarity and peace of mind.
United States - May 30, 2023 —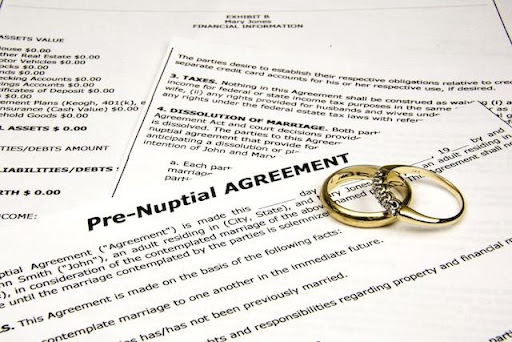 The team at Postnuptial Agreements is excited to introduce the simplified postnuptial agreements now available on their website. Designed to simplify creating a postnuptial agreement, these templates provide individuals with a clear and comprehensive framework for safeguarding their assets and ensuring a secure future.
Led by Lulu Smith, a seasoned family law attorney with over ten years of experience, Postnuptial Agreements aims to demystify the complexities surrounding postnuptial agreements and empower couples with the knowledge they need to protect their interests. Lulu's expertise in the field has been widely recognized, and she provides clear and concise information to her clients.
According to Lulu, a postnuptial agreement is vital for couples to establish a framework for resolving disputes that may arise during their marriage. It also provides a means of avoiding costly litigation should the marriage end. 
A postnuptial agreement is a legal contract that clarifies each spouse's rights, responsibilities, and financial obligations should the marriage dissolve. This type of agreement is beneficial when there have been significant changes in circumstances, such as changes in income, the birth of a child, or significant asset acquisitions. It can protect valuable assets like investments, real estate, and business interests while addressing issues like spousal support and the division of marital property.
Postnuptial Agreements offer a simplified process for creating these essential agreements. By following a few simple steps, individuals can ensure their interests are protected and their future secured:
Step One: Research State laws - Understanding the legal requirements and limitations of postnuptial agreements in the jurisdiction involved is crucial.
Step Two: Identify the Issues covered in the postnuptial agreement - Determine the specific topics to address, such as asset division, debt allocation, or spousal support.
Step Three: Consider the needs of both parties - It is essential to consider both spouses' legal considerations for postnups and other interests and concerns when drafting the agreement, ensuring fairness and mutual understanding.
Step Four: Draft the agreement - Utilize the simplified templates on the Postnuptial Agreements website to create a comprehensive and legally sound document.
Step Five: Have the agreement reviewed by an attorney before signing - Seeking professional advice ensures that the contract complies with the jurisdiction's laws and adequately protects interests.
Postnuptial Agreements streamline the process for individuals and couples to prepare these important papers by providing user-friendly templates and professional help, allowing couples to easily navigate the complexity of postnuptial agreements.
Lulu Smith, Founder of Postnuptial Agreements, emphasized, "Our goal is to provide individuals with the knowledge and tools they need to safeguard their assets and ensure a secure future. With our simple templates and expert guidance, creating a postnuptial agreement has never been easier."
To learn more about postnuptial agreements and access their simplified marriage contract templates, visit the Postnuptial Agreements website at https://postnuptialagreement.net/.
About Postnuptial Agreements
Postnuptial Agreements is an online platform dedicated to providing individuals with accessible and simplified postnuptial agreement templates. Led by Lulu Smith, a renowned family law attorney, the platform aims to empower couples by demystifying the process of creating these essential agreements. With clear guidance and user-friendly templates, Postnuptial Agreements make protecting assets and securing financial futures easier than ever.

Contact Info:
Name: Lulu Smith
Email: Send Email
Organization: Postnuptial Agreement
Address: United States
Website: https://postnuptialagreement.net/

Release ID: 89098655
If you detect any issues, problems, or errors in this press release content, kindly contact error@releasecontact.com to notify us. We will respond and rectify the situation in the next 8 hours.