Release Form Templates protect individuals and businesses with their comprehensive collection of templates.
United States - May 30, 2023 —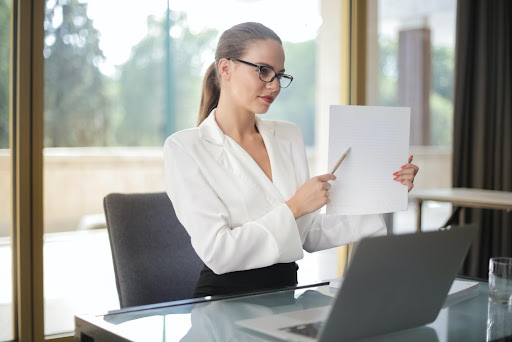 Release Form Templates, the leading provider of complete release forms, announces its all-in-one solution that ensures effortless documentation and legal compliance. With its extensive collection of templates, the company offers individuals and businesses the means to protect themselves and their creative content.
According to the company, a release form is a vital legal document granting permission to use images, audio, video, or other creative works owned by one party while releasing the content owner from future claims or liabilities. These forms are essential in various industries, including entertainment, photography, film production, and sports, where participants engage in activities involving potential risks.
Recognizing the complexities and challenges of drafting release forms, Release Form Templates aims to simplify the process by providing simple and customizable templates and step-by-step instructions. By utilizing their predesigned templates, individuals and organizations can ensure a consistent structure and prevent legal issues from arising.
"Our mission at Release Form Templates is to establish a trusted platform that empowers individuals and organizations to create and maintain legally binding contracts," says a company representative. "We understand that honesty, integrity, and exceptional customer service are the cornerstones of trust. We are dedicated to upholding these principles and providing a user-friendly, secure, and confidential platform that protects the rights and interests of our users."
Release Form Templates offers an extensive range of templates to cater to various needs. These templates are designed to simplify the documentation process and ensure legal compliance, saving users valuable time and effort. Some of the available templates on their website include:
- Dental Records Form
- Media Release Form
- Medical Release Form
- General Release Form for Employment Termination
- Consent to Background and Reference Check Form
- Media, Music, Model, Actor Release Form
- Real Estate Release Form
According to the business, success is defined by the number of customers and their contentment. The firm believes in long-term relationships with their clients, which has resulted in a devoted customer base that trusts them to keep their commitments.
"Our team takes great pride in the reputation we have earned within our industry," states the representative. "We are honored to have received recognition from our clients and peers for our commitment to excellence. As a team, we continuously strive for improvement, embracing opportunities for growth and learning. With an unwavering dedication and passion for our work, we are excited about the future and look forward to serving our clients with the same level of commitment that has propelled our success thus far," they conclude.
Release Form Templates offer the perfect all-in-one solution for individuals and businesses seeking a reliable and efficient solution for documenting consent and ensuring legal compliance in releases. By leveraging their user-friendly platform, individuals can trust in protecting their legal rights and focus on what they do best.
About Release Form Templates
Release Form Templates is a leading provider of comprehensive release form templates. With a commitment to simplifying the documentation process, the company offers customizable templates and step-by-step instructions to ensure legal compliance. Release Form Templates strives to be a trusted partner for individuals and organizations, safeguarding their legal rights and interests.
For more information on Release Form Templates, please visit their website below or email admin@releaseformtemplates.com.

Contact Info:
Name: Release Forms Templates
Email: Send Email
Organization: Release Form Team
Address: United States
Website: https://releaseformtemplates.com/

Release ID: 89098653
If you detect any issues, problems, or errors in this press release content, kindly contact error@releasecontact.com to notify us. We will respond and rectify the situation in the next 8 hours.