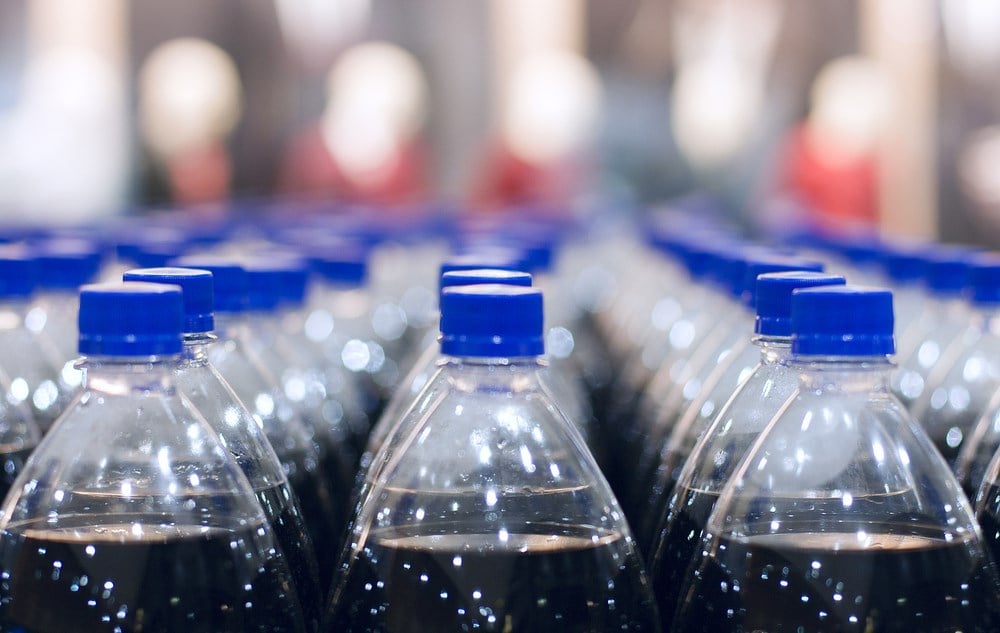 National Beverage Corp. (NASDAQ: FIZZ) stock has outperformed other beverage companies since the pandemic bottom and even in 2023, but that is about to change. The company offers little reason to buy its stock and every reason to sell, or at least to stay out of the market, which will cap any gains in 2023.
The takeaway is that beverage companies are among the best-performing consumer staples today. Still, National Beverage Corp. isn't one of them—names like PepsiCo (NASDAQ: PEP), The Coca-Cola Company (NASDAQ: KO), and even Keurig-Dr. Pepper (NASDAQ: KDP) is outperforming on the top and bottom lines, trading at more reasonable valuations, and paying dividends, making them much more attractive investments.  
Hope For National Beverage Corp. Fizzles Out
National Beverage Corp. makes and markets beverages under various brands, including La Croix flavored water and Shasta sodas. The company reported growth in fiscal Q4, calendar Q1, but only about 1.0% compared to the 5% to 10% posted by its competitors. PepsiCo, the largest and most diversified of the group, posted a solid 10% top-line growth, including 8% in the PepsiCo North America segment.
National Beverage Corp. is expected to produce a robust 17% YOY gain in the coming quarter, offset by expected growth from the others. PepsiCo is expected to produce another double-digit gain. 
Regarding the value, investors have to pay 32X earnings for National Beverage Corp. compared to much lower valuations for the others. PepsiCo trades at only 25X its earnings and pays a healthy dividend.
The Coca-Cola Company offers an even better value-to-yield combination with a P/E of 23X, yielding nearly 3.0%. Keurig-Dr. Pepper trades at an even lower valuation, about 17.5X, but the trade-off is yield. KDP shares yield about 2.5% at this level but can increase its payout relative to earnings.
It pays about 46% of earnings compared to PEP and KO, which pay 65% to 70% of theirs. The point is that PEP and KO deserve a higher valuation because of their earnings and dividend quality; KDP may grow into the same. National Beverage Corp. does not pay a dividend. 
Avoid National Beverage Corp.; These Stocks Are More Attractive 
National Beverage Corp. has some sell-side interest but cannot move the needle regarding the stock price. The institutions own about 23% of the stock and have been buying on balance but in tiny amounts. That is offset by the analysts, all 2 of which rate the stock as a Strong Sell.
That rating is based on reports issued in 2022 and comes with a price target 17% below the current action. At best, this dynamic will keep the stock trading within its current range but suggests a move to the bottom of the range is not out of the question. The question is if consumers are leaning into the lower-priced brands offered by National Beverage Corp., and the evidence so far is not so much.
The driving force for results for Pepsico, The Coca-Cola Company, and Keurig-Dr. Pepper is their brand recognition and pricing power. 
So, National Beverage Corp. is in a solid market and expected to accelerate revenue growth this quarter, but it is an uncompelling investment. Its peers outperform it, trade at lower valuations, and pay dividends with reliable growth. PepsiCo and The Coca-Cola Company are Dividend Kings who can continue raising their payments for at least a few more years. 
The Technical Outlook: National Beverage Corp. Outperformance Is Over 
Shares of National Beverage Corp. outperformed its peers following the pandemic because they were already at a deep discount when the pandemic began and got an oversized boost from the stimulus rally. The FIZZ market has fizzled out and is trapped within a range while PEP and KO trend higher. Shares of FIZZ may move higher this summer, but there is significant resistance at the $60 level that will likely cap gains if the market isn't halted at a lower level. PepsiCo will probably trend to a new all-time high this year.