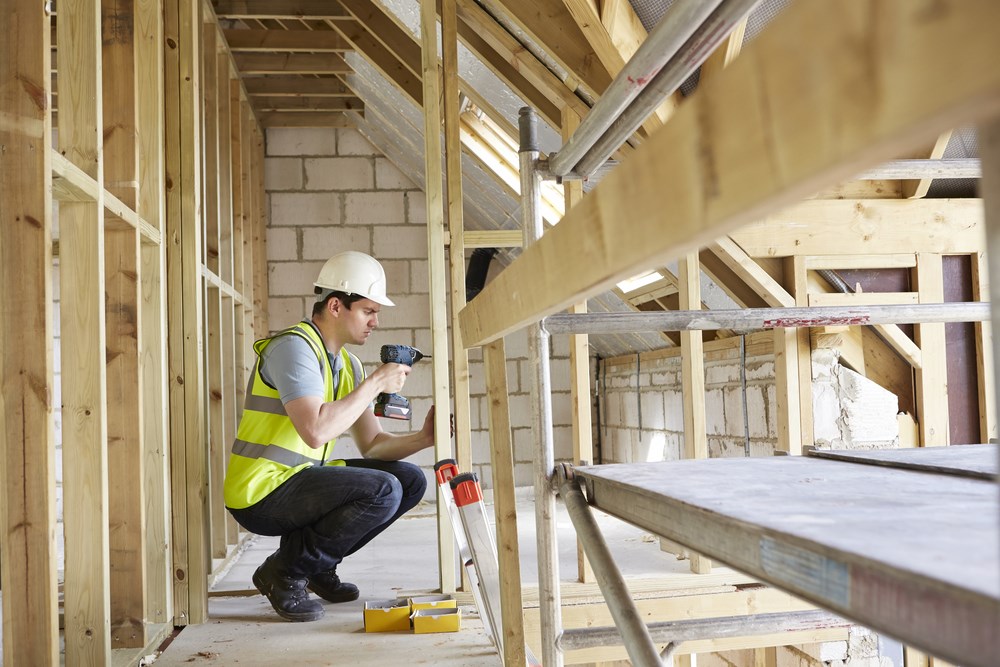 Homebuilders traded lower as a group on July 19, ending the session down 0.20% after the National Association of Homebuilders reported that June housing starts fell more than expected. 
As a whole, homebuilder stocks were down for the session. The SPDR S&P Homebuilders ETF (NYSEARCA: XHB) and the iShares U.S. Home Construction ETF (BATS: ITB) closed fractionally lower, having made up some losses earlier in the day. 
The largest homebuilders by market capitalization include D.R. Horton Inc. (NYSE: DHI), Lennar Corp. (NYSE: LEN), NVR Inc. (NYSE: NVR), PulteGroup Inc. (NYSE: PHM) and Toll Brothers Inc. (NYSE: TOL). All closed lower in the session, although numerous other builders ended the day with gains. 
Housing Starts Down by 8%
According to NAHB, housing starts fell by 8% to a seasonally adjusted annual rate of 1.43 million from May's adjusted rate of around 1.56 million. That figure includes which include new single- and multi-family dwelling units. 
NAHB uses the term "seasonally adjusted annual rate" for housing starts to account for predictable seasonal fluctuations in construction activity. The seasonally adjusted annual rate provides a standardized measure to help analyze underlying trends in the housing market throughout the year.
According to NAHB, the June reading of 1.43 million starts is the number of housing units builders would begin if development kept this pace for the next 12 months. 
Single-family starts decreased 7% from May to a 935,000 seasonally adjusted annual rate. That's also 7.4% lower than a year ago. 
The multi-family sector, which includes apartment buildings and condos, decreased by 9.9% to an annualized 499,000 pace.
June Drop Bigger than Forecasted
The drop in June was larger than expected, with analysts forecasting a seasonally adjusted rate of 1.48 million housing starts. 
Homebuilder stocks have been trending higher since October, posting strong gains recently. The XHB ETF is up 40.57% year to date, and the ITB ETF has returned 47.14%. 
That gives some context to the June decline in housing starts. According to NAHB, despite the number of single-family units under construction being down 17% versus a year ago at 688,000, the number of apartments under construction increased to 994,000, the highest since May 1973.
Permits for housing starts also dropped in June. 
Overall permits decreased by 3.7% from May's reading to a 1.44 million unit annualized rate. 
Multi-Family Fell Faster than Single-Family Construction
Multi-family construction, which includes apartments and condos, fell at a faster rate than single-family homes. That was also true for permits. 
The NAHB's monthly data came from the organization's builder sentiment data. In July, builder sentiment for single-family homes increased by one point to reach 56, as reflected by the NAHB/Wells Fargo Housing Market Index. 
This marks the seventh consecutive month of gains and the highest level since June 2022. Builders attribute the rising demand for new construction to low supply in the resale market, as many homeowners with low interest rates aren't selling, as their rate on another home would be higher. 
In a statement, NAHB chair Alicia Huey, an Alabama homebuilder, said, "The lack of resale inventory means prospective home buyers who have not been priced out of the market continue to seek out new construction in greater numbers." 
However, she added that in addition to ongoing concerns about increasing interest rates, builders continue to grapple with supply-side challenges, including a scarcity of electrical transformer equipment and growing concerns about lot availability.
Amid Slowdown, Housing Shortage Remains
The situation for homebuilders isn't cut-and-dried. While there's a slowdown in housing starts, there's a continuing housing shortage in the U.S. 
Not only is the market experiencing the current problem of existing homeowners not selling, but the roots of the problem go back to the 2008 housing market crash. Homebuilders went out of business, and construction and trades workers found new careers. Even as the millennials began buying homes, construction never picked up to meet demand. 
With the industry now recovered and busier than ever, what should investors make of the current slowdown? 
Given the year-to-date gains in homebuilders' stocks, a pullback wouldn't be a surprise if investors take the latest news as a reason to pocket some profits. Regardless, it's always wise to use caution in any stock or asset class after a lengthy run-up. 
Among the largest homebuilders, NVR and Toll Brothers traded lower after hours on July 19. D.R. Horton, Lennar and PulteGroup were all trading higher.