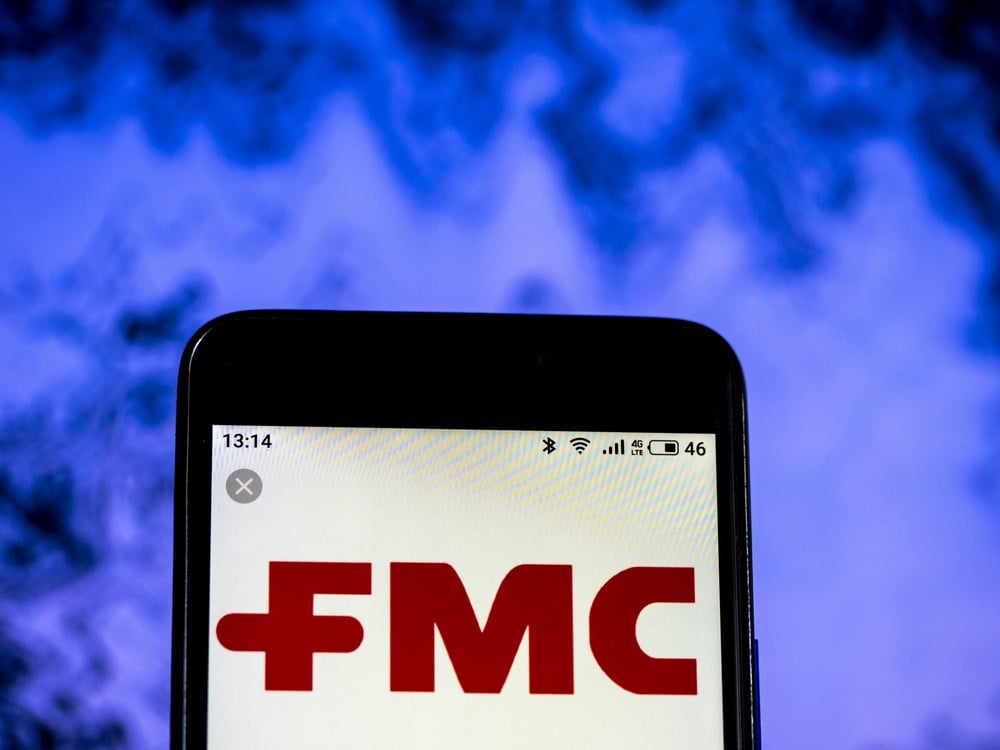 Agricultural sciences leader FMC Corporation (NYSE: FMC) slashed its second quarter and full-year outlook last week, sparking a high-volume selloff. The market's response since suggests a plowed field could lead to fresh growth. 
The provider of insecticides, herbicides and other crop protection products revealed that starting in late May, customers embarked on a pattern of "abrupt and unprecedented" inventory reductions. The shift was reported to have had a significant impact on second-quarter sales volumes because sales channels opted to dip into existing inventory rather than place new orders.
The company has initiated cost-cutting measures designed to trim second-half operating expenses by as much as $70 million. This response was not enough to dissuade shareholders from sending FMC 11% lower on July 10th to a 20-month low. Industry peer Corteva sold off more than 5% in sympathy. 
Due to the inventory reductions across most of its global farming footprint, FMC lowered its second-quarter revenue forecast to $1.00 billion to $1.03 billion. At the midpoint, this represents a 30% decline from the same period of 2022. Management also revised its full-year revenue outlook to $5.3 billion at the midpoint, which implies 9% lower revenue this year.
Time to panic? Maybe not.
How Did Wall Street Respond to the FMC News?
Wall Street largely shrugged off the news, chalking it up to a temporary market contraction that will rectify over time. FMC highlighted that on-the-ground grower consumption is still near the same level as last year. This suggests that farmers aren't using fewer FMC products but are instead opting not to re-stock.
Factoring in FMC's long-term track record of growth and market leadership, it is a message that sell-side research firms took to heart. Five analysts reiterated their Buy ratings in the wake of the update. And while some 12-month price targets were lowered, the group's average target of around $117 pointed to more than 30% upside from the July 10th low. 
Just as Wall Street was quick to show support, investors did the same. FMC finished the week up on a 7% run off the post-selloff low. Granted, it helped that the broader market trend was up, but plenty of stocks fell during that time span. Moreover, the fact that the selling occurred in above-average volume could point to a sustainable recovery.
What Are Reasons to Be Bullish About FMC?
Agricultural commodity prices have risen sharply over the last couple of years and remain elevated. Orange juice prices are up 80% since last year. Prices on cocoa and potatoes are up more than 40%. Sugar is up about 25%. 
Higher commodity prices are incentivizing farmers to plant more which in turn creates a greater need for crop protection, plant health and turf management products. So while FMC is facing an inventory headwind, ultimately, this should give way to growing demand for its offerings. Industry-leading brands such as Rynaxypyr insecticide and Overwatch herbicide should be in demand as long as ag commodity market dynamics remain healthy.
Another reason to like FMC long-term is the track record of innovation. The company continually launches new products that bring farmers value and lead to market share gains. Last year, new products, including Xway fungicide and Vantacor insect control accounted for roughly 10% of sales.  
Lastly, FMC is one of the most shareholder-friendly of materials sector companies. Last year, it bought back $100 million of its stock, a move that enhances shareholder value as earnings per outstanding share increases. It also pays a quarterly dividend that has been increased in each of the last five years — and which currently translates to a 2.4% forward yield. Plus, the dividend payout ratio is below 30%, which leaves a lot of room for future dividend hikes. Don't be surprised to see FMC join the Dividend Contenders list of companies with at least 10 straight years of dividend raises.
After the market's seesaw reaction to lower guidance, it'll be interesting to see what comes of FMC's Q2 earnings report on August 2nd. Will it be crappy…or croppy?