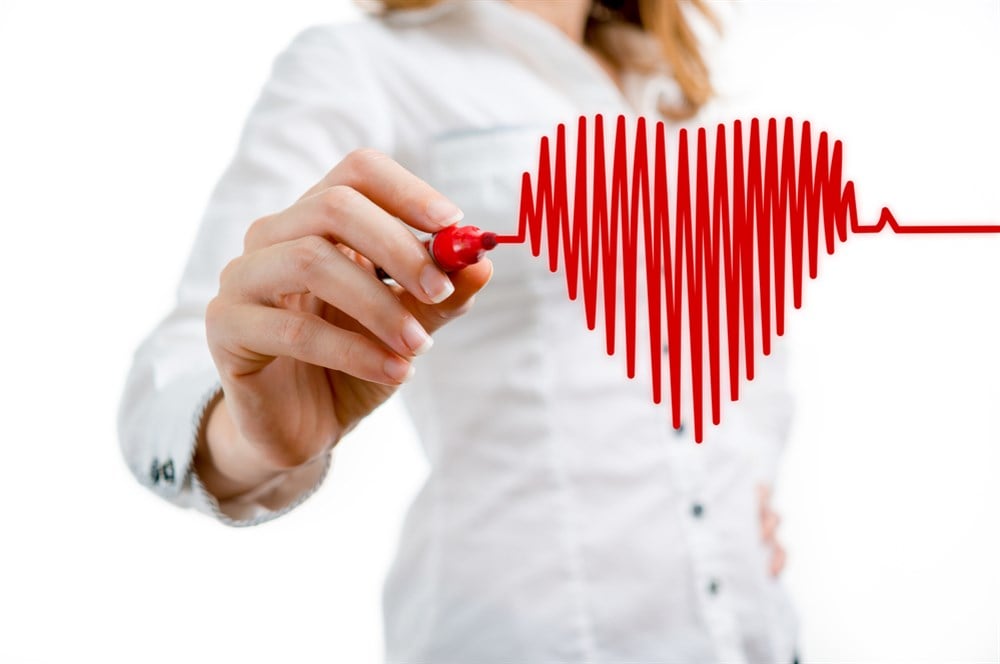 Accolade Inc. (NASDAQ: ACCD) is an artificial intelligence (AI) powered healthcare platform that provides personalized healthcare guidance for employers and workers. The platform helps people manage their health by finding the right care and providers. 
AI and machine learning (ML) algorithms power its Maya Intelligence Engine for data-driven recommendations and predictive analytics. Some unique features are the personalized data-driven recommendations for services and treatments specific to each individual's needs and preferences.
Live Care Coordinators
The platform helps users coordinate care with a network of experts and case managers to make appointments and help track and meet healthcare goals. It utilizes human health assistants and care coordinators that users can access through their mobile devices or online portal. Some of its clients are the largest healthcare providers and insurers, including UnitedHealth Group (NYSE: UNH), CVS Health Co. (NYSE: CVS) and Anthem.
Advocacy-Led Primary Care 
The company prioritizes advocacy-led primary care, separating it from others in the category. Medical opinion business Accolade Expert MD should drive growth, as well as Accolade Care and PlushCare, which offers virtual primary care and mental health services. 
The company continues to see strong demand for high-quality longitudinal care delivery from its physicians and therapists, especially with the GLP-1 weight loss drug demand. WW International Inc. is also rolling out the GLP-1 weight loss drug offerings through WW International (NYSE: WW) and Teladoc Health Inc. (NASDAQ: TDOC). 
One of its unique factors includes the care coordinators that understand the user's insurance benefits and work within those parameters to coordinate treatment plans. 
Trimming Losses 
On June 29, Accolade released its fiscal first-quarter 2024 results for the end of the quarter on May 2023. The company reported an adjusted earnings per share (EPS) loss of 52 cents, excluding nonrecurring items versus consensus analyst estimates for a loss of 62 cents, beating estimates by 10 cents. Revenues grew 9% year-over-year (YOY) to $93.2 million, beating analyst estimates of $90.82 million.
CEO Insights 
Accolade CEO Rajeev Singh noted that the selling season is starting strong, evidenced by the large food services and retail companies signing contracts. The pipeline looks robust with more deals, including multiple offerings and more trusted partner solutions. The company has won more than its fair market share with its differentiated, personalized healthcare suite.
Raising Forecasts 
Tying right into Accolade Inc. stock, Accolade raised its fiscal 2024 forecasts. It expects fiscal full-year 2024 revenues of $410 million to $414 million versus $409.95 analyst estimates. It expects to continue trimming losses with adjusted EBITDA between $6 million to $12 million. 
Learn more about Accolade analyst ratings and price targets at MarketBeat.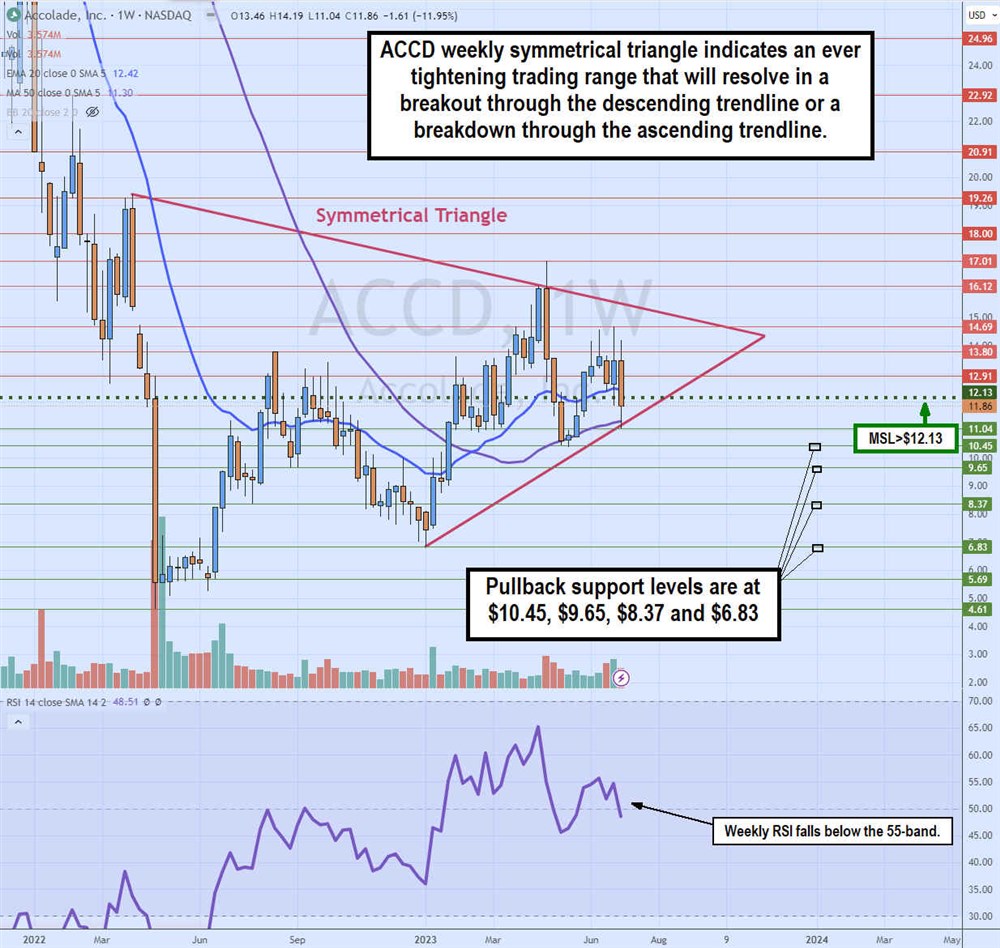 Look for the definitive beginner's guide to reading stock charts for free on MarketBeat. Learn how to use the RSI indicator on MarketBeat and view the RSI indicator video on MarketBeat.
Weekly Symmetrical Triangle  
The weekly candlestick chart on ACCD illustrates a symmetrical triangle comprised of a descending upper trendline and an ascending lower trendline. The symmetrical triangle commenced after peaking at $19.26 in April 2022. Shares made a swing low at $6.83 in January 2023, rebounding to a high of $17.01 in April 2023 before pullbacks to $10.45 and a market structure low (MSL) breakout through the $12.13 trigger that peaked at $14.69 in June 2023.
Lower highs and higher lows are the trademarks of a symmetrical triangle as it eventually resolves with a breakout through the descending trendline or a breakdown through the ascending trendline as the apex nears. The weekly RSI has fallen back down under the 50-band. Pullback support levels are $10.45, $9.65, $8.37 and $6.83.