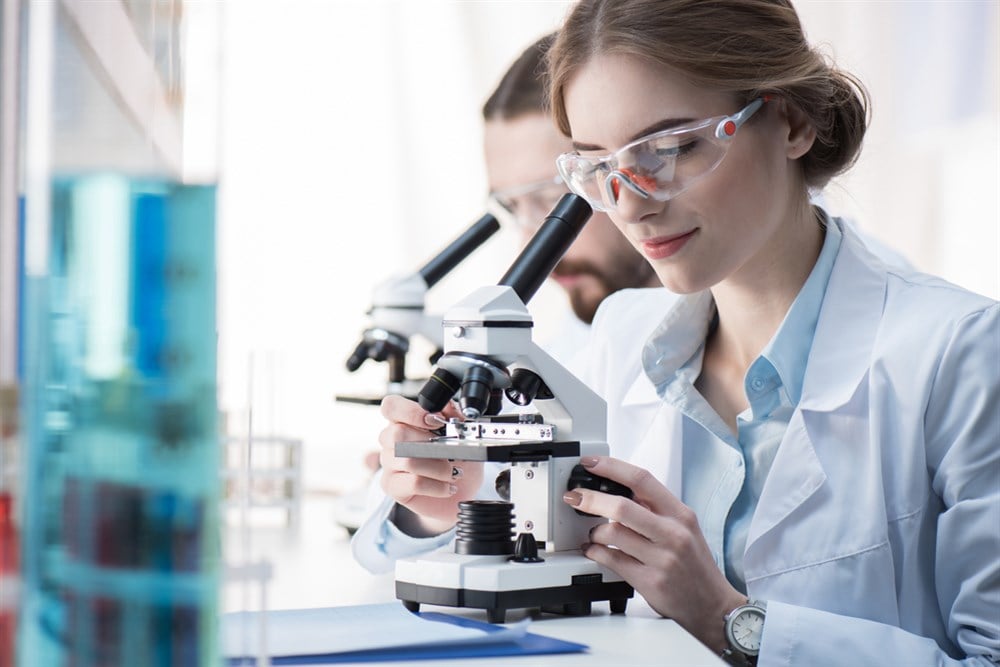 Clinical stage biotech MoonLake Immunotherapeutics AG (NASDAQ: MLTX) shares spiked 70% on positive phase two clinical trial results. The company specializes in nanobodies, fragments of antibodies that can bind to smaller targets. Due to their smaller size, they can penetrate tissue better, are resistant to temperature changes, are easier to manufacture and have the ability to design multivalent therapeutic molecules with bespoke target combinations.
While similar to antibody drug conjugates (ADCs) like leader ImmunoGen Inc. (NASDAQ: IMGN), they contain different concepts. MoonLake is applying the technology to multiple chronic diseases, including hidradentitis suppurativa (an inflammatory skin disease causing painful lumps under the skin), psoriasis, ulcerative colitis and Crohn's disease. Read on for more information about MoonLake stock.
What's Next?
Phase two results have excited the market, as ADC gets more spotlight followed by strong gains in the underlying stocks as evidenced by IMGN and now MLTX. However, sonelokimab must still complete another clinical trial, which would require a larger-scale study with complete safety and efficacy evaluations before being approved for general use by the FDA. Doing so could take until 2025.
Learn more about MoonLake Immunotherapeutics analyst ratings and price targets at MarketBeat.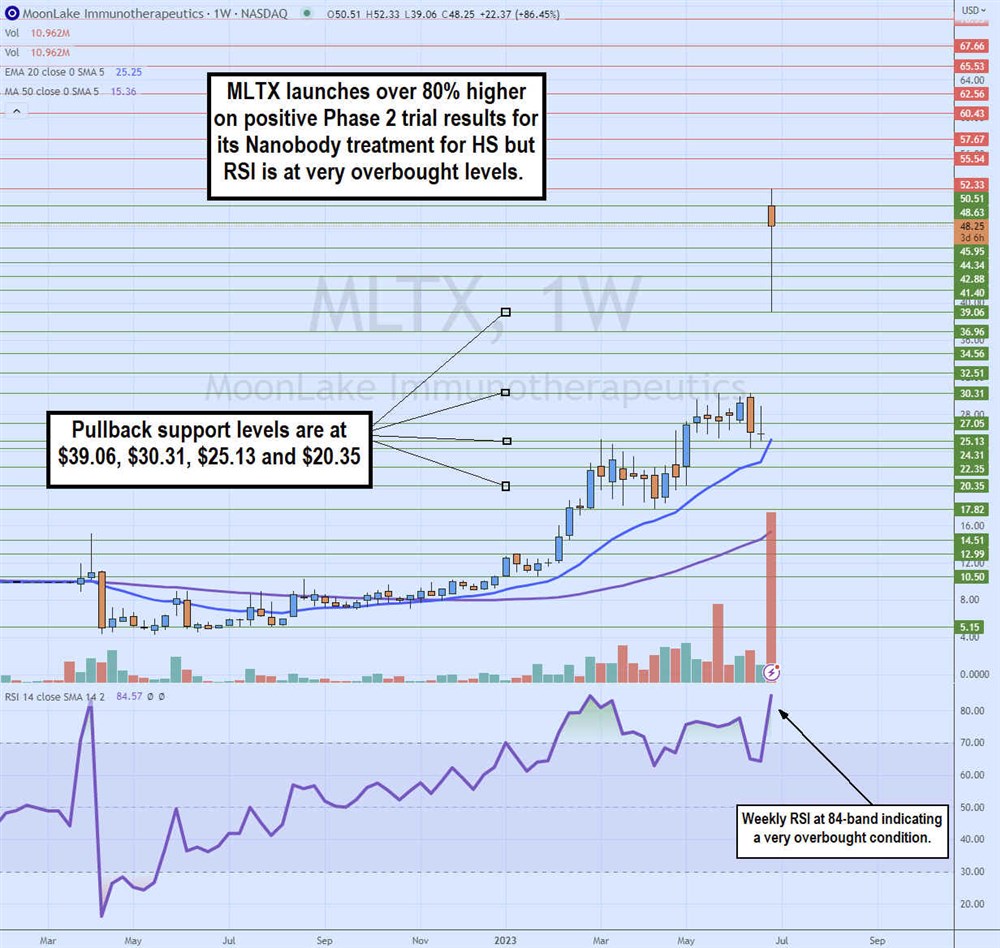 Get the definitive beginner's guide to reading stock charts free on MarketBeat and learn how to use the RSI indicator.
Parabolic Island Gap
The weekly candlestick chart for MLTX shows the explosive gap resulting from its positive clinical trials involving its nanobody technology. The positive indications from this clinical trial reverberate the optimism for other skin diseases that can use this treatment solution. MLTX was already uptrending with a weekly 20-period exponential moving average (EMA) at $25.15, followed by the weekly 50-period MA support at $15.36. The $30.31 was a multiple-top resistance that shares gapped on this phase's news. Shares have been able to remain elevated above $39 on heavy volume. The question is how prices hold up when volume dissipates to normal in the coming weeks. Pullback support levels are at $39.06, $30.31 prior to resistance gap fill, $25.13 and $20.35.