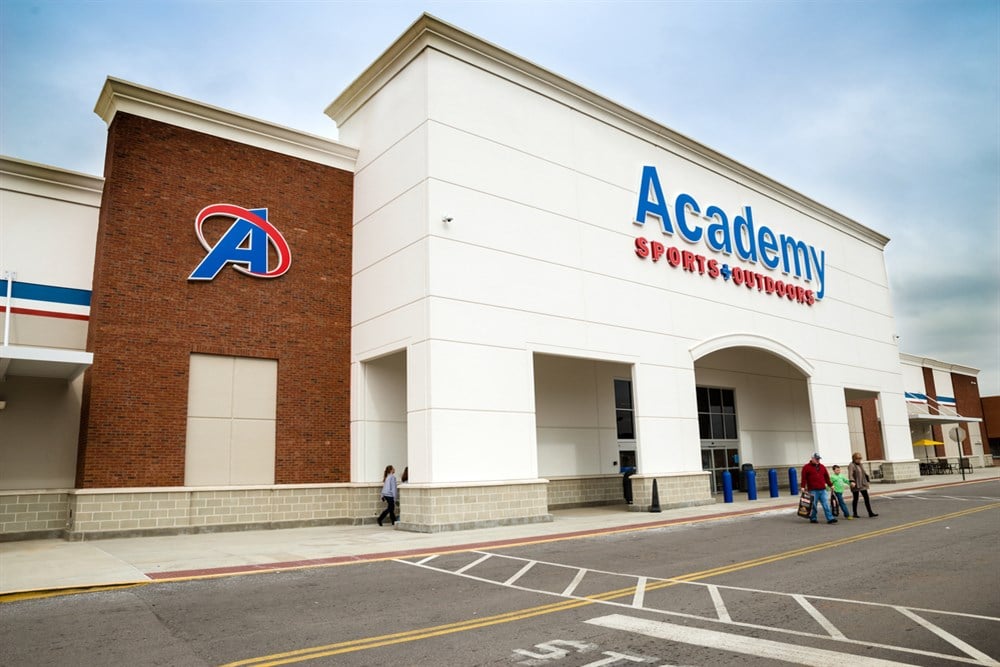 Academy Sports + Outdoors, Inc. (NASDAQ: ASO) is among leisure retailers that continue to rally and show a strong profitability, even as inflation rises and the pandemic-era appetite for other leisure products wanes.
Shares jumped 3.39% in heavy volume on April 12, following news that inflation slowed in March, but higher rents drove a surge in consumer prices. 
Academy shares are up 5.35% in the past week. That's outpacing the most appropriate benchmark, the S&P MidCap 400 Index, which is up 1.27% for the week. Academy has also posted a year-to-date gain of 25.66%, as the stock builds on a rally that began in January. 
Institutional ownership has been a factor pushing the price higher. 
The consumer discretionary sector as a whole, as tracked by the Consumer Discretionary Select Sector SPDR Fund (NYSEARCA: XLY), was lagging for the week compared to other sectors. Tech was the only other underperformer. 
Academy's outperformance is evident on its chart. Since mid-November, the stock has trended steadily higher along its 10-week moving average.  
Good Timing For IPO
In some ways, it's not entirely surprising to see Academy among big winners at this time. It's a newly public company, having made its debut in October 2020, just in time for the boom in outdoor gear for people tired of being home streaming videos and baking bread. 
For example, YETI Holdings Inc. (NASDAQ: YETI), whose cups and coolers Academy sells, had a spectacular run between late March 2020 and August 2021.
Academy is also in that window where newly public companies often register some of their biggest price gains. That's also true for YETI, but it ran into some supply-chain issues when sourcing materials for its products. 
Although Academy is new to the public markets, it's been around the block a few times as a company. It was founded in 1938 in San Antonio, Texas, beginning life as a tire shop. 

High ROE
These days, Academy shows signs of being a very well-managed company, something that ultimately bodes well for investors. Its return on equity is 42%.
A high (ROE) is an indication that a company generates significant profits from shareholders' investments. It's a sign that the company is efficient in deploying its resources, which can give it a competitive advantage within its industry. A high ROE can also attract investors who want to maximize their profits, relative to their percentage stake in a company. That's something institutional investors analyze carefully. 
Robust ROE is something that's common to many of its sporting goods industry peers, including Dick's Sporting Goods Inc. (NYSE: DKS), whose ROE is 46%.
Institutional Favorite
According to MarketBeat institutional shareholder data, 94.63% of Academy's shares are owned by institutions. That's a very high number, but keep in mind: It's not unusual to see companies with 70% or more institutional ownership. Management owns 4% of shares. 
The company is also in expansion mode, something else big investors like to see. It currently operates 268 stores across 18 states and is continuing to add locations. In 2022, Academy opened its first stores in Virginia and West Virginia.
So that's all the good news, but what are potential red flags? 
Watch For The Next Base
First, the months-long rally can't be sustained indefinitely. All those institutional investors? Some will opt to take profits at some point by selling all or some of their positions. That will result in a base, sooner or later. Investors who buy just before a pullback may, understandably, want to cut losses and deploy their capital elsewhere. Investors who have held the stock and seen significant gains may decide to hold, and even add more shares at a lower valuation.
The second potential red flag is a recent decline in revenue, as you can see using MarketBeat earnings data. In the past four quarters, year-over-year revenue declined. That resulted in an earnings decline last year, which was fiscal 2023. Analysts are forecasting a 1% decline in earnings this year, to $7.62 a share.
In A Buy Zone
Academy shares are currently in a buy zone, trading within pennies of their March 16 high of $67.70. The stock recently pulled back to its 50-day line, finding support there, a trait shared by Dick's Sporting Goods. Another sporting goods retailer, small-cap Winmark Corp. (NASDAQ: WINA), which franchises Play It Again Sports locations, has also been in strong rally mode, racing to fresh all-time highs.
Industry strength is a good sign, signaling that there's demand for a product or service. That's generally better for investors, rather than a stock that's the sole winner within a moribund industry. In general, trends tend to boost more than one stock in an industry, rather than one company's good fortune spreading to its rivals.