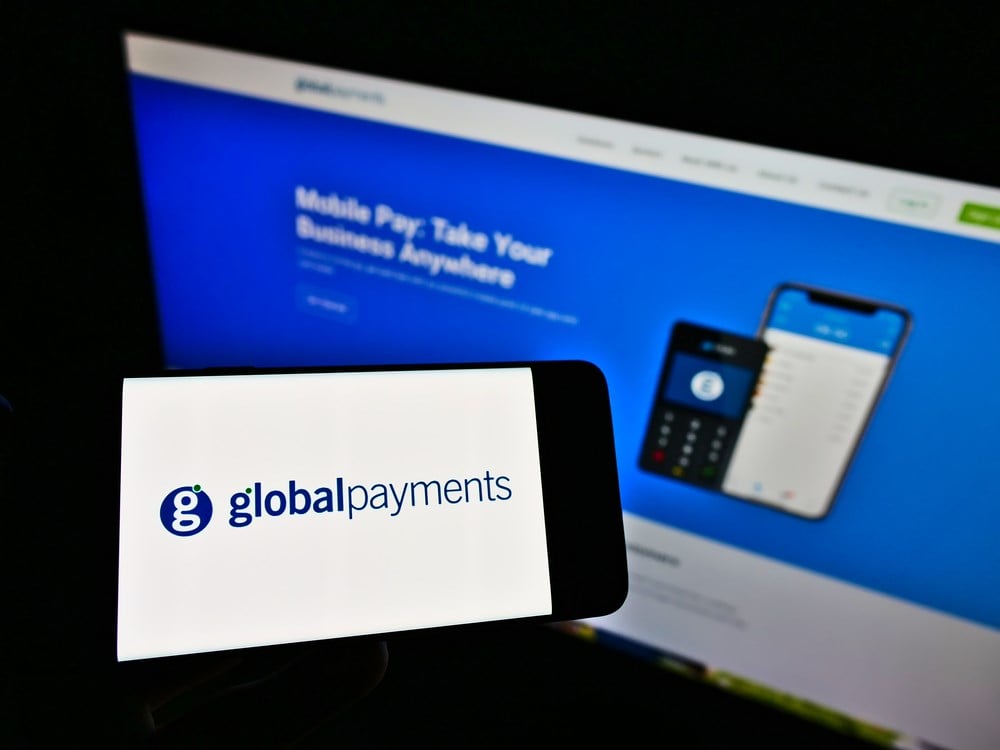 Global Payments, Inc. (NYSE: GPN) shares are moving after Goldman Sachs upgraded the fintech firm's rating from Neutral to BUY. Goldman analyst Will Nance also assigned a $127 price target, noting that the recent selloff has presented a new buying opportunity. Consequentially, GPN is now up 7.33% YTD.
While the stock is still down -21% since last year, the new 12-month price target suggests a 20% upside from Tuesday's close. It also represents a 40% upside from the share price at the time (now $105.21).  Most importantly, the upgrade implies the investment firm believes GPN can accomplish mid-teens EPS growth, YoY, in 2024.
Global Payments, Inc is Growing in Revenue…and Confidence
Global Payments, Inc. develops and provides payment technology and software solutions through three segments: Merchant, Issuer, and Business & Consumer Solutions. Regarding their February earnings report, Global Payment Inc.'s CEO Jeff Sloan advised that the Merchant arm of the business registered adjusted net revenue growth of 9% in the fourth quarter while the Issuer segment added 5%. 
On an annual basis, growth came in at 13% and 5%, respectively, according to Sloan. $2.25 billion in revenue during Q1 2023, beating analyst estimates of $2.02 billion, up 2.7% YoY. GPN's adjusted net annual revenue is also up 5%, to $8.09 billion over 2021's $7.74 billion.
Goldman Sachs has confided that persistent concern over softer consumer spending has not phased Global Payments. On the contrary, the digital payments solutions company has seen a compound annual growth rate (CAGR) of around 8% since 2019. And if that isn't enough, Global Payments has experienced a 10-year CAGR of 16%. 

GPN Is Down but Could Be Poised For a Boost
GPN closed at a historical high of $208.28 on April 6, 2021, just over a year ago. So the current value is shy of the historical median. Admittedly, the $106.91 share price is in the bottom 25% of the stock's 52-week range, but that only suggests GPN may have done a lot better last year than it would seem at first glance.
To be clear, GPN is down more than -21% on the year, but that is not far from the -18.67% loss the Business Sector has experienced. This is only slightly lower than the -15.79% experienced by the Business Services Industry. Even the NYSE is down nearly 10% this year.  
Global Payments' February earnings report described that GAAP revenue came in at $2.25 billion, up from $2.19 billion in Q4 in 2021. Similarly, adjusted net revenue is up 2% to $2.02 billion from $1.98 billion in Q4 2021. Annually, GAAP revenue for 2022 was $8.98 billion, up from $8.52 billion YoY. 
Earnings Are Up and Expected to Climb
GPN's diluted annual EPS came in at $0.94, beating $0.72 over the year prior. In addition, adjusted 2022 annual EPS reached $9.32, up from $8.16 in 2021, an increase of 14%. This could be a trend for them, as analysts project earnings could grow another 14.21% by next year, from $9.85 to $11.25 per share. 
This is easily supported by data from GPN's last earnings report, which they released on Feb 10, 2023. In the report, quarterly EPS came in at $2.42, which beat the estimate by $0.08 ($2.34). It also bested last year's Q1 EPS ($2.03) and Q4 2021 adjusted EPS by 14%. 
The Dividend Is Moving in Tandem with the Earnings 
Earnings have followed a similar trend as the dividend: steadily increasing by quarter for at least the last decade. For the last seven quarters, GPN has made consistent $0.25 quarterly payments; before that, GPN paid out seven consistent quarters at $0.20. And across the previous 25 quarters (aka six years), GPN has paid out between $0.01 and $0.02 in quarterly dividends. Over that time, the quarterly dividend yield has been between 0.02% to 0.052%. 
The current annual dividend yield, however, is 0.94%. More importantly, aside from a small dip in 2021, GPN's dividend yield has consistently risen from 0.45% to 0.87%, ending in March 2023. This has led to an annual dividend of $1.00 at a 64.41% 3-year annualized growth rate. GPN made its first dividend payment in June 2001, barely six months after the Jan 26, 2001 ipo. 
With both the dividend and earnings demonstrating both present strength and future potential, the upgraded Buy rating from Goldman Sachs may not be too far off.