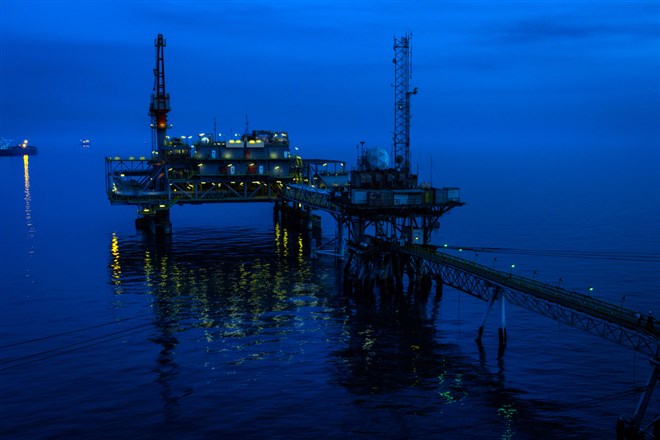 Oil tankers have been on an uptrend for the past year, with no real signs of slowing down. In one of the latest developments, Nordic American Tanker Ltd. (NYSE: NAT) on February 27, boosted its shareholder payout by 200%, from $0.05 a share to $0.15, according to MarketBeat data on dividend increases. 
The Bermuda-based company has paid a dividend for more than 100 consecutive quarters. The company operates a fleet of tankers in the Suezmax category. That category of tanker vessel is the largest capable of passing through the Suez Canal fully loaded. 
The company's current quarterly dividend yield is 4.4%, MarketBeat dividend data show. 
Also on February 27, the company reported fourth-quarter earnings of $0.15 a share on revenue of $71.1 million, both substantial increases over the year-ago quarter. That revenue number makes clear that this is a small company; its market capitalization is only $939.6 million, but this company, and its peers in the oil tanker industry, are key players as the world's reliance on fossil fuels remains robust. 
In the earnings release, Nordic American Tanker CEO Herbjørn Hansson made statements offering a clue about his company's, and the industry's strong performance and outlook.
Geopolitical Uncertainty Driving Demand
He noted that geopolitical uncertainty creates demand for the transport of oil. "As a consequence of Russia's invasion of Ukraine and the West's strong reaction, energy security is of paramount concern," he said. "Oil will have to be sourced farther away than in the past, creating longer voyages. Uncertain times also encourage hoarding among some buyers, adding to demand for oil and for the NAT tankers."
He added that NAT, in particular, benefits from a low supply of Suezmax tankers for at least two to three years. He said only 14 new ships are currently on order, representing only 2% of the existing fleet. 
"This is a 30-year low. Environmental regulations, increased steel and production costs, and higher interest rates make investing in new ships challenging. A small order book for new tankers has always been positive for our industry," he said, alluding to a basic supply-and-demand equation. 
Fellow tanker operator International Seaways Inc. (NYSE: INSW) also boosted its dividend on February 27, from $1.05 to $1.42. MarketBeat dividend data show the stock's current yield at $0.92. 
The company reported fourth-quarter results on February 28, earning $4.40 a share on revenue of $338.2 million, both increases over the year-earlier quarter. 
In the earnings release, International Seaways CEO Lois Zabrocky commented similar to Hansson's.
Russian Sanctions, China's Reopening
"We expect near-term catalysts to continue to drive tanker earnings, including sanctions on Russian oil and the reopening of China," she said.
Nordic American shares are up 44.77 % so far in 2023. International Seaways is up 38.49%, and industry peer Scorpio Tankers Inc. (NYSE: STNG) advanced 11.92. Scorpio, too, has seen earnings and revenue grow significantly in recent quarters. 
The oil tanker industry appears likely to sail along at a healthy clip this year, with analysts eyeing continued earnings growth. 
In a December report, Bank of America noted that container and bulk shippers' rates have declined as demand eased in the shipping market, while tankers' business has climbed steadily higher since its late 2020 low. 
Highest Rates Since 2004-2005
"Now, tanker rates have risen to their highest levels since 2004-05 (save for the brief spike in the first half of 2020), helped by a recovery of global oil production and a re-routing of petroleum trade following Russia's invasion of Ukraine," Bank of America analysts wrote.
All of this bodes well for the industry in the coming months. However, investors should be aware that the oil tanker industry's fortunes are closely tied to commodity prices and geopolitical and economic developments, meaning sailing is likely to get rough again at some point.