DUBLIN and MILAN, MAPUTO and STRUMICA, Sept. 06, 2023 (GLOBE NEWSWIRE) -- Brera Holdings PLC ("Brera Holdings" or the "Company", Nasdaq: BREA) announced that nine professional Brera players have been selected to represent their national youth teams. Of these, two hail from Brera Strumica in North Macedonia's First Division League, while the other seven belong to Brera Tchumene—a top team in Mozambique's Second League.
Marko Alchevski, Brera Strumica's goalkeeper and captain of the North Macedonia Under-21 national team—who boasts four clean sheets in the first six League matchdays—will represent the team with winger Vane Krstevski in away matches in Sweden on September 8, followed by a home game against the Netherlands on September 12.
Brera Tchumene's contributions to Mozambique's Under-20 selection include defenders Atilio Henriques, Aylton Messias, Shelton Zandamela and Cleyd Tropa, halfbacks Leonel Calção and Julio Carrelo, as well as attacking midfielder José DJ Zavala. This ensemble will compete in compete in a friendly away game against neighbors Eswatini (formerly Swaziland) on September 6. Joining these Brera players on the national team is Hassane Rachide—coach of Brera Tchumene— who made his debut on the last matchday of the championship with a convincing 10-0 victory over Clube dos Amigos.
"The selection of nine players from our two Brera teams, to the elite squads representing their countries (under-20  -21) is proof positive of the exceptional young talent within Brera's system," said Brera Holdings CEO, Pierre Galoppi. "This further confirms the Player Development and Player Movement strategy of Brera's Multi Club Ownership model that we continue to develop. Congratulations are in order to these talented young players and our exceptionally dedicated technical staff."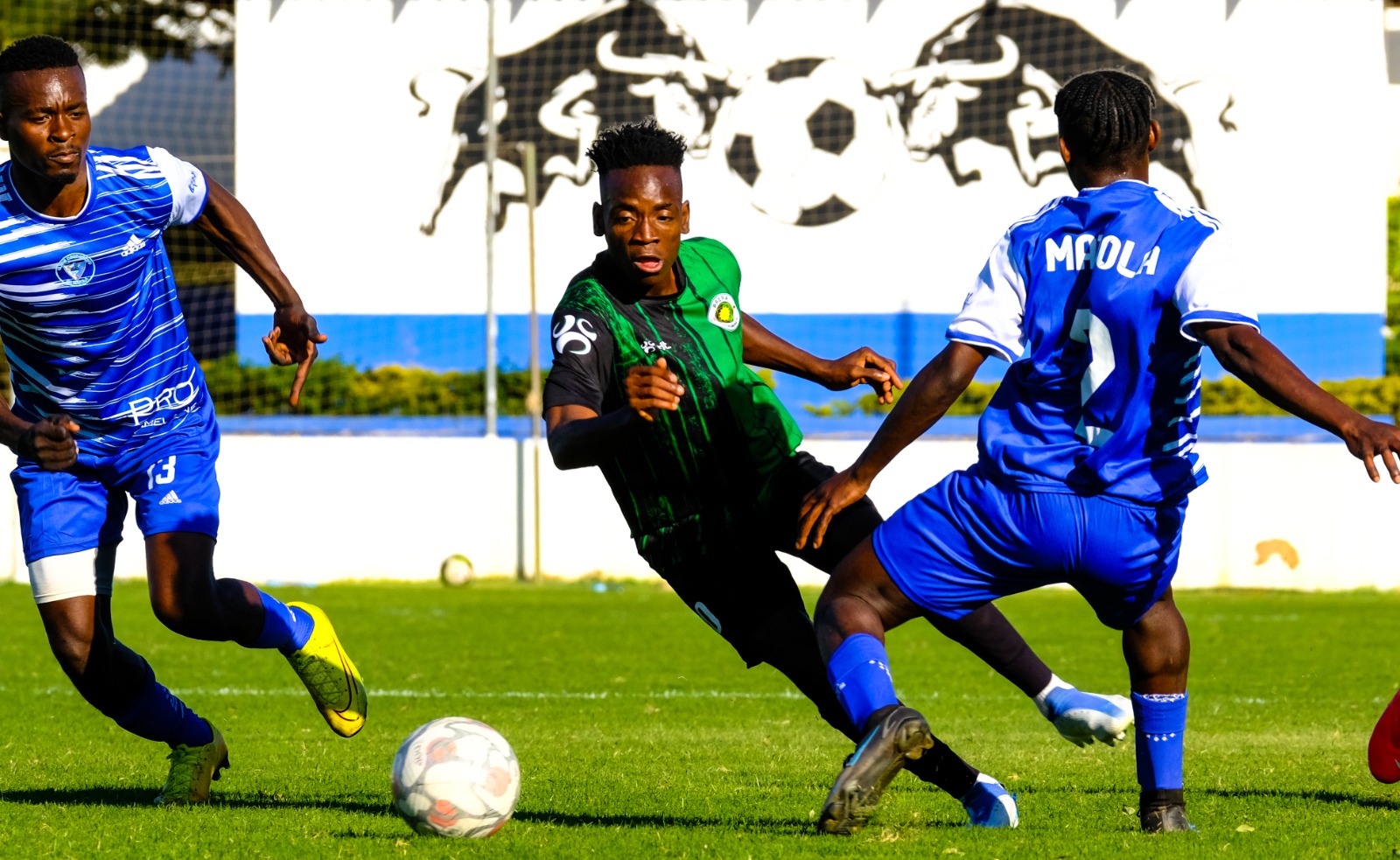 Brera Tchumene in action
ABOUT BRERA HOLDINGS PLC
Brera Holdings PLC (Nasdaq: BREA) is focused on expanding its multi-club ownership ("MCO") for public market investors. Through its social impact football (American soccer) business, the company aims to develop a global portfolio of emerging football and other sports clubs. This will increase opportunities to win tournament prizes, attract sponsorships, and provide a range of other professional consulting services related to football and other sports. The Company seeks to build on the legacy and brand of Brera FC, the first football club that was acquired by the Company in 2022. Brera FC, known as "The Third Team of Milan," has been building a unique football legacy since its founding in 2000. In January 2023 Brera FC became the first Italian soccer team to list in New York with the groundbreaking IPO on the Nasdaq of its parent company Brera Holdings.  
In 2023, the Company made significant expansions across the globe. In March, they established of Brera Tchumene in Mozambique, where they introduced the team to the Second Division League in a country of nearly 32 million people. In April, the Company acquired 90% of Fudbalski Klub Akademija Pandev—a European first division football team in North Macedonia. Additionally, North Macedonia is a country eligible to participate in two major Union of European Football Association ("UEFA") competitions. This expansion reached other professional sports, where on July 31 the Company completed its acquisition of a majority ownership in the Italian Serie A1 women's professional volleyball team UYBA Volley S.s.d.a.r.l.
The Company is focused on bottom-up value creation from undervalued sports clubs and talent, fostering innovation-driven growth, and achieving socially-impactful outcomes. As such, on August 31 the Company announced that its wholly-owned subsidiary, Brera Milano S.r.l. ("Brera Milano"), signed an exclusive Letter of Intent (the "LOI") with Mongolia's Bayanzurkh Sporting Ilch FC ("Bayanzurkh FC") to acquire the club before the football season in resumes in March 2024.  Bayanzurkh FC, located in Mongolia's capital Ulaanbaatar, was founded in 2020 and was recently promoted to the Mongolian National Premier League—the top-tier professional football league of Mongolia. The LOI is subject to the club being rebranded to include "Brera" in its name when the season resumes. See www.breraholdings.com
Cautionary Note Regarding Forward-Looking Statements
This press release contains forward-looking statements that are subject to various risks and uncertainties. Such statements include statements regarding the Company's ability to grow its business and other statements that are not historical facts, including statements which may be accompanied by the words "intends," "may," "will," "plans," "expects," "anticipates," "projects," "predicts," "estimates," "aims," "believes," "hopes," "potential" or similar words. Actual results could differ materially from those described in these forward-looking statements due to a number of factors, including without limitation, the Company's ability to continue as a going concern, the popularity and/or competitive success of the Company's acquired football teams, the Company's ability to attract players and staff for acquired clubs, unsuccessful acquisitions or other strategic transactions, the possibility of a decline in the popularity of football, the Company's ability to expand its fanbase, sponsors and commercial partners, general economic conditions, and other risk factors detailed in the Company's filings with the SEC. The forward-looking statements contained in this press release are made as of the date of this press release, and the Company does not undertake any responsibility to update such forward-looking statements except in accordance with applicable law.
CONTACT INFORMATION:
FOR MEDIA AND INVESTOR RELATIONS
Pierre Galoppi, Chief Executive Officer
Brera Holdings PLC
pierre@breraholdings.com
Attachment