DUBLIN and MILAN, Aug. 09, 2023 (GLOBE NEWSWIRE) -- Brera Holdings PLC ("Brera Holdings," "Brera," or the "Company") (Nasdaq: BREA) announced that its wholly-owned subsidiary, Brera Milano S.r.l. ("Brera Milano"), has appointed Gianluigi Viganò as its Chief Executive Officer, effective as of July 2023. Mr. Viganò's addition marks a significant turning point for Brera Milano, and he plans to bring major innovations and business development opportunities to both Brera Milano and the Company. Mr. Viganò will lead a team consisting of five highly qualified individuals who will use their marketing and commercialization skills to support revenue growth of Brera and its subsidiaries.
Mr. Viganò has more than 30 years of experience in the marketing, media, and publishing sectors and with coordinating commercial networks. He has contributed to the creation and consolidation of over 60 companies, which we believe demonstrates an exceptional talent in leading successful businesses. From 2001 to 2011, Mr. Viganò was the Chief Executive Officer of DMAIL GROUP, which was listed on the Italian Stock Market. Since July 2023, Mr. Viganò has also served as a director of the Italian Serie A1 women's professional volleyball team UYBA Volley S.s.d.a.r.l. ("UYBA" or "UYBA Volley"), which is a subsidiary of the Company based in Busto Arsizio, Italy.  
"We believe Mr. Viganò's experience will be extremely useful in enhancing the UYBA Volley brand as its exclusive management of the UYBA E-Work Arena offers a unique opportunity to improve brand recognition and consolidate UYBA Volley's status in the Italian Sports landscape," said Brera Holdings Chief Executive Officer, Pierre Galoppi.  "With Mr. Viganò's arrival, Brera Milano is preparing to open a new chapter as we will be able to build the know-how necessary to boost the Company's global sports brands by leveraging his skills and commitment to give a new impetus and direction to our vision. We believe that with Mr. Viganò's enthusiastic energy and experience we will surpass our set goals," Mr. Galoppi continued. "We are excited for the promising journey ahead and confident that Mr. Viganò's leadership will propel us towards unprecedented success," Mr. Galoppi concluded.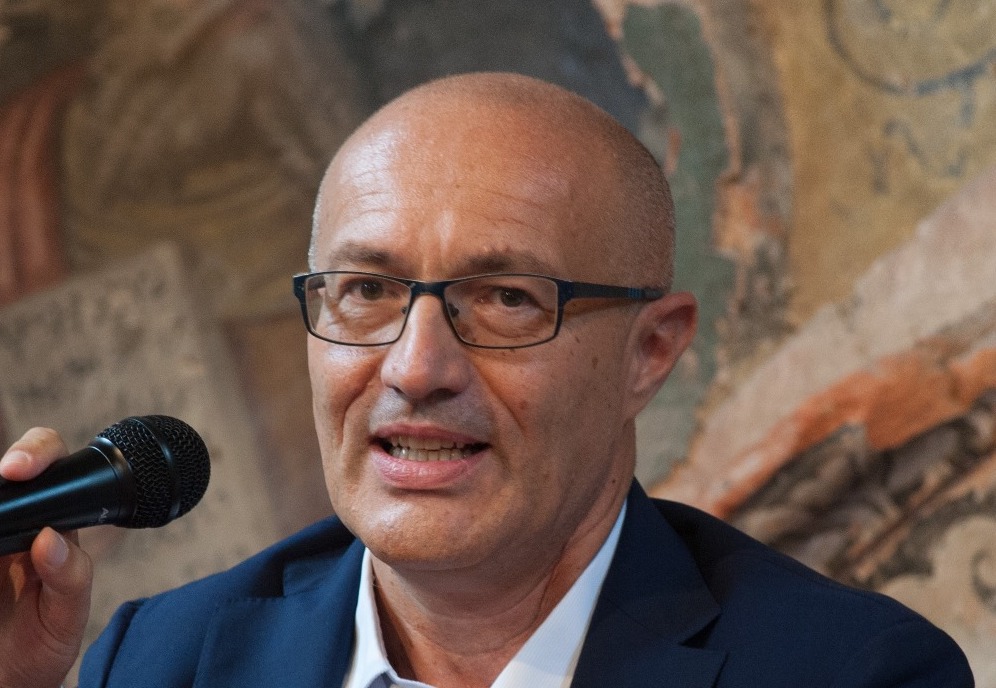 Gianluigi Viganò, Chief Executive Officer, Brera Milano S.r.l. ("Brera Milano")
ABOUT BRERA HOLDINGS PLC
Brera Holdings PLC (Nasdaq: BREA) is focused on expanding its social impact football (American soccer) business by developing a global portfolio of emerging football and other sports clubs with increased opportunities to earn tournament prizes, gain sponsorships, and provide other professional football- and sports-related consulting services. The Company seeks to build on the legacy and brand of Brera FC, the first football club that was acquired by the Company in 2022. Brera FC, known as "The Third Team of Milan," is an amateur football association which has been building an alternative football legacy since its founding in 2000. In March 2023, the Company expanded to Africa with the establishment of Brera Tchumene, a team admitted to the Second Division Championship in Mozambique, a country of nearly 32 million people. In April 2023, the Company acquired 90% of the European first division football team Fudbalski Klub Akademija Pandev in North Macedonia, a country with participation rights in two major Union of European Football Association ("UEFA") competitions. On July 31, 2023, the Company completed the acquisition of a majority ownership in the Italian Serie A1 women's professional volleyball team UYBA Volley S.s.d.a.r.l. The Company is focused on bottom-up value creation from sports clubs and talent outside mainstream markets, innovation-powered business growth, and socially-impactful outcomes. See www.breraholdings.com.
Cautionary Note Regarding Forward-Looking Statements
This press release contains forward-looking statements that are subject to various risks and uncertainties. Such statements include statements regarding the Company's ability to grow its business and other statements that are not historical facts, including statements which may be accompanied by the words "intends," "may," "will," "plans," "expects," "anticipates," "projects," "predicts," "estimates," "aims," "believes," "hopes," "potential" or similar words. Actual results could differ materially from those described in these forward-looking statements due to a number of factors, including without limitation, the Company's ability to continue as a going concern, the popularity and/or competitive success of the Company's acquired football and other sports teams, the Company's ability to attract players and staff for acquired clubs, unsuccessful acquisitions or other strategic transactions, the possibility of a decline in the popularity of football or other sports, the Company's ability to expand its fanbase, sponsors and commercial partners, general economic conditions, and other risk factors detailed in the Company's filings with the SEC. The forward-looking statements contained in this press release are made as of the date of this press release, and the Company does not undertake any responsibility to update such forward-looking statements except in accordance with applicable law.
CONTACT INFORMATION:
FOR MEDIA AND INVESTOR RELATIONS
Pierre Galoppi, Chief Executive Officer
Brera Holdings PLC
pierre@breraholdings.com
Attachment