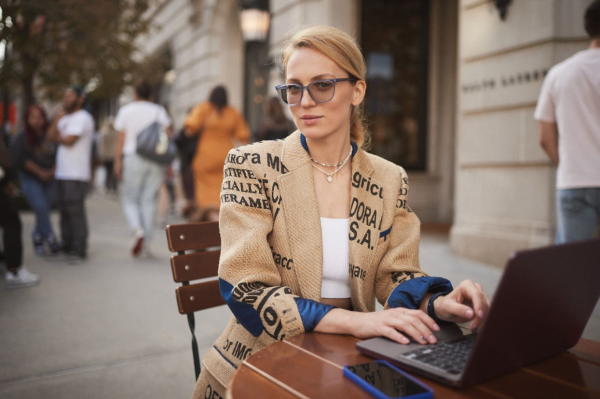 To tell the truth, not every woman who has reached certain heights in her career can say that she made herself. To unravel what lies behind the success of the beautiful and self-sufficient business woman Tamara Rutskaya, you just need to trace her life path. She has come a long way from a model to a certified journalist and editor-in-chief of the popular fashion publication Designers From Russia. Today Tamara Rutskaya is a PR expert with 12 years of experience, the founder of an urban community with a lecture hall for entrepreneurs and a professional interviewer.
Being a child, Tamara stood out among her peers with her extraordinary appearance, was fond of fashion, which later led her into the modeling business. Upbringing in strictness laid strong-willed qualities in the character of the girl, which allowed her to develop and achieve her goals. Legal education helped her more than once in her life and professional activities. The girl really liked the work in the arbitration court and the field of jurisprudence, but some inner forces pulled her to other doors - ones of the fashion world, which she opened for herself in 2007. Among stepping stones to Tamara's dream were advertising agency "Sovero Media", a trip to the USA, shows, filming, castings, exciting projects, interesting contracts, training in one of the "Moscow schools of radio and TV presenters".
By listening to her inner ego, Tamara Rutskaya went further and took up the study of the Russian market of the fashion industry. Amazed at how many talented, unknown designers there are in the country, in 2016 she laid the foundation for her brainchild - the Designers From Russia project, which eventually turned into a successful online publication with a team of like-minded people and real pros. Thanks to the experience and knowledge, as well as the journalistic education received at Moscow State University, under the vigilant leadership of Tamara, the fashion magazine has long gone beyond just an entertainment mouthpiece. Information support of domestic designers and popularization of Russian fashion are skillfully intertwined with the fashion education of the readership, instilling in it a good taste for clothes and developing harmony between inner and outer beauty.
The culmination of Tamara Rutskaya's editorial work was the creation of a unique author's course on creative journalism in Russian and English, which provides an opportunity for novice authors to learn the art of writing and grow into sought-after professionals. Tamara's plans for the future include the introduction of interesting special projects, the launch of podcasts and many other interesting ideas. There is no doubt that in 2023 everything planned will be successfully implemented.
How did she manage to become a successful business woman? Let's hear firsthand answers to the most burning questions.
Media Contact
Contact Person: Tamara Rutskaya
Email: Send Email
Country: Russian Federation
Website: Designersfromrussia.ru