Impact and Income: Are Utilities the Next Impact Investments?
April 20, 2021 at 12:22 PM EDT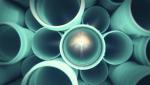 Utilities stocks aren't the first assets that come to mind when considering impact investing, but with certain strategies like the Virtus Reaves Utilities ETF (NYSEArca: UTES), investors can find some pleasant impact surprises in the sector. UTES seeks to provide alpha via a combination of...