Is It Time to Buy in the Energy Sector?
October 23, 2020 at 11:40 AM EDT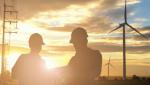 A lot of sectors would like to put 2020 behind them and the energy sector was one of them. It was quite a roller coaster ride, especially with oil reaching negative territory back in April, but brighter days could be ahead for energy. Time to buy? "The energy sector has seen plenty of ups and...