Can Console Debuts Spur More Demand for Gaming ETFs?
October 09, 2020 at 11:27 AM EDT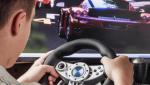 The Covid-19 pandemic put gaming further into the spotlight as social distancing measures forced gamers to keep their consoles fired up to pass the time away. With the holidays just around the corner, new consoles will come to the market, which should help spur demand for gaming exchange-traded...