Could Housing And Mortgage ETFs Fall Over The Next Year?
August 04, 2020 at 13:36 PM EDT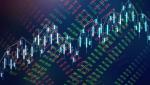 While the coronavirus has wrought havoc on the country and globe in a number of ways, one area that seems to continue to benefit from the pandemic is the housing market. Robust demand for housing, buoyed by short supply, a move to working from home, and a push to leave urban areas is driving prices...