Will Oil, Energy ETFs Perform Poorly Over Summer?
May 02, 2019 at 07:00 AM EDT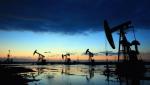 Oil and energy ETFs surged through the first four months of 2019, but that bullishness could be tested with the arrival of May. The fifth month of the year marks the start of the seasonally weak period for energy equities and crude itself. Among the oil ETFs with a tendency of performing poorly in...