Stamford Technologies is a leading online marketplace and supplier specializing in a diverse array of technological gadgets. From gaming consoles to essential infrastructure components, smart home systems, software, and more, their expansive product selection spans the entire technological spectrum. With a history of dedicated service spanning several years, Stamford Technologies consistently updates its inventory to feature the most up-to-date tech gadgets, showcasing the pinnacle of industry innovation.
Committed to providing an unparalleled customer experience, the technology and gadget store places significant importance on carefully curating its product selection. This approach enables customers to explore the meticulously curated inventory online and make purchases through convenient online orders or by visiting the physical store.
Within its expansive offerings, Stamford Technologies proudly features a diverse selection of computers and computer accessories. This encompasses an array of items, including mice, DDRs, module cards, SATA disks, cables, and more. Additionally, the current inventory is highlighted by a collection of high-end yet budget-friendly computer components and accessories, including the Crucial X6 500GB Portable SSD, the GIZZU DisplayPort to VGA Adapter, the Kimtigo 4GB DDR3 1600Mhz Desktop Memory, the OWC Aura Pro 6G 250GB mSATA SSD designed for MacBook Air 2012, the ASUS TUF Gaming - FX507ZU Core i7 laptop computer, the Port Designs Courchevel 17.3" backpack, and more.
The mobile phone and mobile accessories lineup includes products like Xiaomi Watch S1 Active - Black, POCO F4 GT Stealth Black 12GB RAM 256GB ROM Phone, POCO C40 Power Black 4GB RAM 64GB ROM phone, Redmi Watch 3, and more.
Customers looking to buy gaming consoles like PlayStations, Xbox, Nintendo, and more, as well as those looking to explore Televisions and accessories, can also visit the website. The website's inventory of smart TVs and accessories includes AOC Monitor 21.5" TN Panel, 1920 x 1080 VGA HDMI DVI speakers, Xiaomi Small Projector 2, Hisense Bracket, AOC gaming Monitor 27" FLAT TIPs, among others. 
IT firms, businesses, gamers, and technology enthusiasts can also explore the lineup of infrastructure products carried by Stamford Technologies. Their infrastructure inventory contains everything from the GIZZU Hero Ultra 3840WH/3600W UPS Fast Charge, Web and Email hosting infrastructure, Trednet Home Smart Switch with WiFi Extender, Cudy AC1200 WiFi 4G LTE CAT6 Router, and Redmi 10000MAh Power Bank.
The inventory also includes smart home items like smart cameras, TV stick media players, windows and door sensors, manual and robot vacuum cleaners, smart blenders, smart air fryers, Junction boxes, TV boxes, and more.
Customers can also explore the different software lineups, including antivirus, operating systems, and software product packages. 
For more about Stamford Technologies, visit the company's website. To make an inquiry or order a product,  customers can get in touch with the team at 27795873473, via their website, or by visiting the store's location at Gordon Villas, Cornwall St, Sea Breeze, Cape Town, Western Cape, 7140, ZA.
Media Contact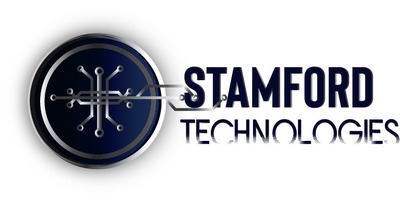 Company Name
Stamford Technologies
Contact Name
Pangi Mudiro
Phone
27795873473
Address
Gordon Villas, Cornwall St, Sea Breeze
City
Cape Town
State
Western Cape
Postal Code
7140
Country
South Africa
Website
https://www.stamfordtech.io/