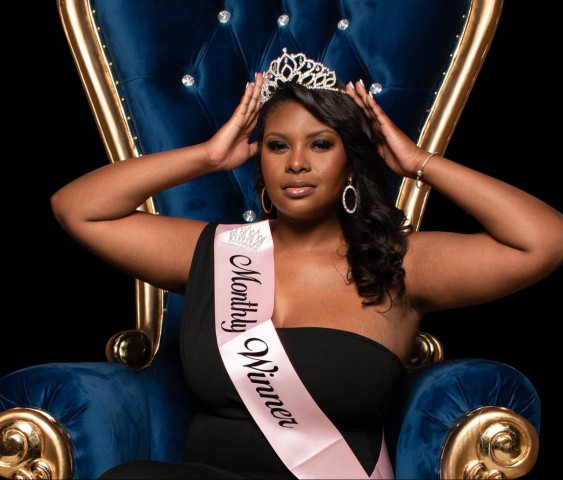 United States, 9th Aug 2023, King NewsWire – Twice has innovated the groundbreaking online beauty pageant, which is making waves in the digital dating landscape by offering a unique opportunity for confident singles to shine, win cash prizes, and potentially find their perfect match. Founded by Timothy "Twice" Smith, this innovative platform combines the thrill of a beauty competition with the excitement of a dating site, creating an unparalleled experience for contestants and audiences alike.
The platform that Twice created celebrates the essence of beauty in all its forms, embracing various fashions, shapes, and sizes to encourage self-love and confidence among contestants, in contrast to traditional beauty pageants that focus solely on looks. The website, https://tinyurl.com/twice-smith  serves as the stage where participants are judged not just by their physical appearances but also by their unique traits and characteristics, along with the support they garner from the community through votes.
The core attraction of Twice's platform lies in its grand cash prize of $5,000 for the crowned Queen. In addition to this prestigious title, contestants also have the opportunity to win monthly cash prizes and participate in weekly challenge questions with lucrative rewards. It's not just a beauty pageant; it's a rewarding experience that brings financial benefits to its participants.
Founder Timothy "Twice" Smith, a graduate of Rowan University with a degree in Network Management, envisioned this platform as a trend-setting new wave in the online beauty pageant industry. As a testament to his commitment to giving back to the community during challenging times, Twice has set the platform apart from traditional dating sites that merely collect monthly subscriptions without any promise of a match. The platform is dedicated to assisting contestants in various ways, including financial support and a chance to find their perfect match.
"This platform is a game-changer," said Timothy "Twice" Smith. "We not only celebrate beauty but also provide an opportunity for personal growth and self-discovery. Twice is all about empowering individuals to embrace their unique qualities and feel confident in their skin. We're thrilled to create a space where participants can connect with like-minded individuals and potentially find their soulmates."
Through this platform, participants have the chance to meet people who share similar interests and values, fostering meaningful connections beyond the competition. The platform has become a source of inspiration, encouraging individuals to love themselves and embrace their true selves.
As the online beauty pageant continues to gain momentum, the Twice platform remains committed to promoting inclusivity and diversity, breaking stereotypes, and creating a positive impact in the lives of its contestants and audience.
For more information on this platform and how to participate, please visit https://tinyurl.com/twice-smith.
About Timothy "Twice" Smith:
Timothy "Twice" Smith is a seasoned professional with years of experience in IT and computer education. As a visionary entrepreneur, he launched this platform in 2021 to offer a platform that goes beyond the conventional dating experience, empowering individuals to celebrate their uniqueness and discover true connections.
Media Contact
Organization: SEXII SINGLES
Contact Person: Timothy "Twice" Smith
Website: https://tinyurl.com/twice-smith
Email: twiceluv1@yahoo.com
Contact Number: 856-818-7892
Country: United States
Release Id: 0908235419
The post Empowering Self-Confidence and Connection: Twice Introduces Innovative Online Beauty Pageant appeared first on King Newswire. It is provided by a third-party content provider. King Newswire makes no warranties or representations in connection with it.

Information contained on this page is provided by an independent third-party content provider. eTrendystock make no warranties or representations in connection therewith. If you are affiliated with this page and would like it removed please contact contact@etrendystock.com